Our Story
The Alex Cooper Auction business began in 1924, when a young Alex Cooper established his auction house, selling real estate, antiques and fine arts. The establishment was located in the 400 block of North Howard Street.
In the ensuing 90 years the company has grown to include three more generations, supported by a team of almost 50, who are now actively involved in the day to day business. By the 1940's the business had grown and moved down to 212 North Calvert Street.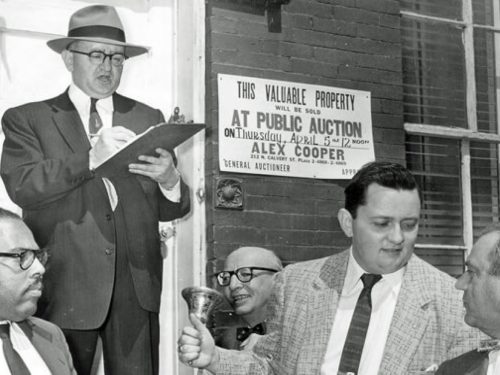 In 1952 Alex's son Joseph joined the family business and has continued the family tradition for the past 60 years. The third generation which includes Brian Cooper, Larry Cooper and Paul Cooper preserves the tradition by mentoring the fourth generation.
As the business continued to grow and expand, Alex Cooper moved again to 345 North Charles Street to larger quarters and then in 1980, opened the Rug Gallery on Joppa Road in Towson. By 1982, with continued growth, Alex Cooper unified all of its operations at our 908 York Road location.
The York Road location currently includes a real estate division, large antique gallery as well as a rug gallery.
2015 marked the start of our 24,000 square foot renovation of our York Road gallery. Alex Cooper Auctioneers is dedicated to creating the preeminent antique auction facility and rug gallery in the Mid-Atlantic region.