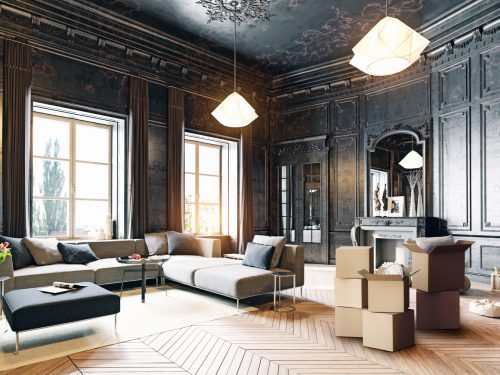 Your client is unique
At Alex Cooper, we pride ourselves on being a tool in the real estate agent's toolbelt. When we partner with agents, we do not take credit for the sale. We operate in conjunction with you to provide your client with our personalized approach to promoting luxury real estate. Agents continue to list and promote the property, while keeping their client and taking credit for successful outcomes.
The Alex Cooper

Selling Process

Click through to learn the steps in the Alex Cooper Auction Selling Process
Connect with Your Personal Alex Cooper Real Estate Agent
Alex cooper will go over a generalized marketing plan and ask questions about your property in order to perform a CMA (competitive market analysis) to determine the value of your property. Typically this involves a site visit, where we can also get to know each other in person.
The Paperwork
An auction listing agreement is sent out for your review and signature. At this stage you will set the reserve minimum for your property and an auction date and time will be scheduled.
Marketing Ramp Up
Alex Cooper will implement the marketing strategy. We will need access to the property for photos and information collection. Diligence materials such as leases, building plans and financial statements will be collected if applicable to marketing your property.
Auction Marketing Period
Your property is added to the Alex Cooper website and MLS. The marketing is then syndicated across the largest and most popular real estate websites as well as print media to maximize the exposure of your property. We also notify Alex Cooper's global network of highly motivated buyers. It is suggested that the property be made available for scheduled guided tours as well as approved private showings.
Auction Day
Typically, sellers must be available approximately 30 minutes prior to the close of the auction and for the 30 minutes afterwards. As the bidding draws to a close, you will have the ability to accept or reject the high bid, if it is under your reserve price. The buyer and you will sign the purchase agreement and we will collect the earnest money deposit from the buyer per the advertised terms of sale.
Settlement Period
You will be introduced to our settlement coordinator as well as continue to stay in contact with your Alex Cooper sales agent. We will be facilitating communication with the buyer's title company as well as any requests the buyer may have. The buyer may request access to the property for a walk through. Alex Cooper will review the closing statement on your behalf to be sure it is correct.
Closing
Lastly, the property will close, facilitated by the title company. At closing, you will sign over the deed and receive payment.
Meet Jared
Since 2004, Jared has successfully assisted sellers with auctions and traditional sales exceeding $200 million. A licensed realtor in both Maryland and Washington D.C., Jared's list of clients includes individuals, estates, attorneys, government entities, and various banking institutions. Jared is an unparalleled negotiator and is an expert in luxury real estate marketing.
Born and raised in Baltimore County and former DC resident, Jared offers a unique knowledge of the greater Baltimore-Washington metropolitan area including the Eastern Shore and Northern Virginia. Jared's success is attributed to his commitment and dedication to his clients as well as his ability to execute on each listing.
Massive Online Audience Marketing Process
Alex Cooper is one of the Maryland/DC region's largest auctioneers by volume, with thousands of successful sales and billions of dollars in real estate sold. When you sell with Alex Cooper, you get both the technical capabilities & sophistication of a national platform along with the personal care, attention and local market knowledge of a family-owned auction house.
Get Started