On June 10, Alex Cooper Auctioneers will host their Gallery Auction with nearly 500 lots of paintings, furniture, decorative arts, and fine rugs. A particular highlight are five collotype prints by Gustav Klimt depicting women. Gustav Klimt was especially inspired by women in his artwork and almost exclusively drew or painted female portraits. His sensitive rendering of feminine beauty is one of the hallmarks of his prized work and what has made him one of the most sought after artists of his time.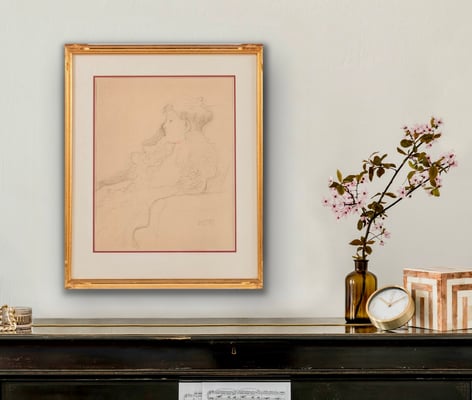 These five collotypes prints at Alex Cooper were all part of a private collection from Boca Raton, Florida. All of them depict women and are estimated at $800-1,000. Here are the five works to know: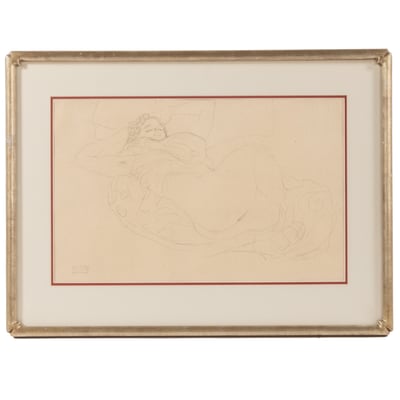 Lot 1222, Gustav Klimt. Nude with Closed Eyes, collotype
Gustav Klimt frequently made drawings of the nude form. Here is Nude with Closed Eyes, capturing a woman sleeping.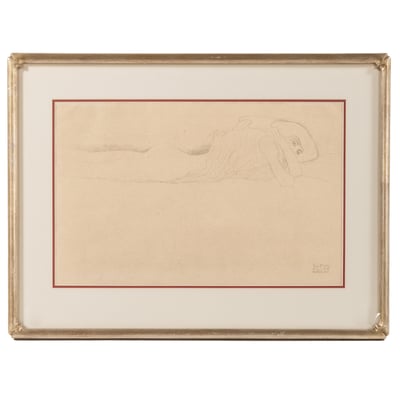 Lot 1221, Gustav Klimt. Reclining Nude Peeking, collotype
Another nude by Klimt is Reclining Nude Peeking, in which the woman echoes the elongated position of the women in Klimt's famous painting Water Serpents II.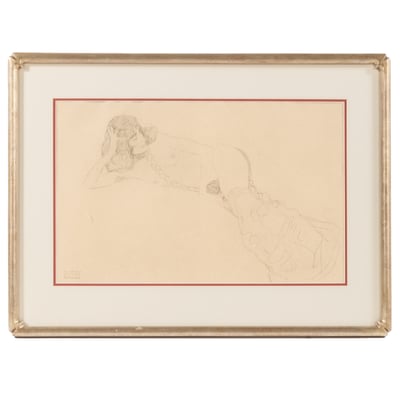 Lot 1220, Gustav Klimt. Reclining Nude, collotype
Reclining Nude shows a woman's face turned to the right, wearing what appears to be a tie or long necklace.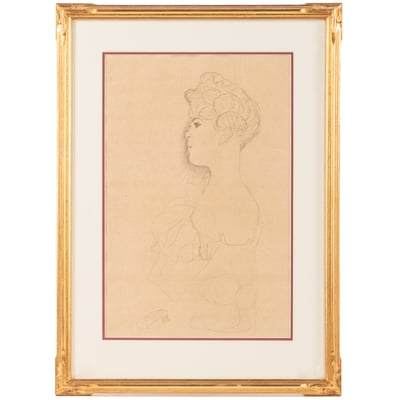 Lot 1219, Gustav Klimt. "Brustbild einer Jungen Dame...," collotype
Printed by Pilhofer & Ranschburg in Vienna, Profile of a Young Girl Looking Left, English is characteristic of Klimt's female portraits, showing the side profile of a young beautiful woman.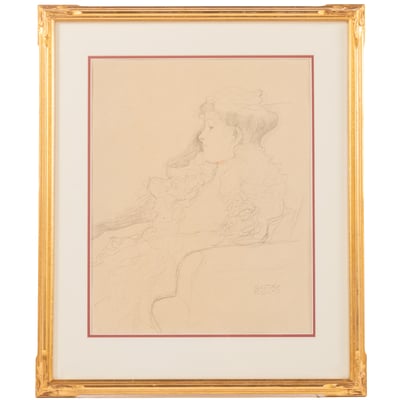 Lot 1218, Gustav Klimt. Woman Looking Left, collotype
Another profile in the collection is Woman Looking Left from the Fünfundzwanzig Handzeichnungen (25 hand drawings) portfolio.
To bid on these amazing pieces, go to bid.alexcooper.com
Kathleen Hamill
Director of Modern & Contemporary Art
kathleen@alexcooper.com