"Through art we can have a better understanding of each other." Evangeline J. Montgomery.
Evangeline "EJ" Montgomery was born in New York in 1933. She has had a life-long career in art, arts advocacy and curation. Following a move to California in 1954, she began studying art at Los Angeles City College and received a BFA from California College of Arts and Crafts. While in school she made it her focus to study under well known artists to further her craft. It was at this time that she began life-long friendships with a number of currently well known artists.
Her personal art collection, a large portion of which is featured in this auction, began simply by trading work with friends or purchasing their work at their shows as a sign of support. She later traveled to Africa where she added work to her impressive collection and she never ceased collecting.
Montgomery began her career as a curator with the show "New Perspectives in Black Art," which was shown in the Oakland Museum in Oakland, California in 1968. Her good friend, Ruth Waddy, was a guest artist in the show along with Charles White. Following the death of Martin Luther King Jr., the 1960's saw a wave of encouragement for African American artists to show their work in places of importance. Ms. Montgomery curated many shows at this time, organized exhibit workshops for the Association of African Museums, and served as a San Francisco art commissioner from 1976-1979.
In 1980, Montgomery moved to Washington, D.C. and, following a stint as community affairs director for WHMM-TV, she began her career with the United States Department of State as a program development officer for the Art America Program at the United States Information Agency where she specialized in touring American art exhibitions abroad. Her goal was outreach and the fostering of understanding through art between individuals and countries.
Ms. Montgomery is also an active and prolific studio artist working in prints, metals, fiber, paintings and photography. Alex Cooper is pleased to be auctioning Ms. Montgomery's body of work beginning February 7th and ending February 13th as part of our Alex Cooper Art Select online auction. She has exhibited her work all over the country and these days she is focused on making one of a kind prints and large fabric wall hangings.
"We are honored to offer these two very important collections by such a renowned artist and curator. The collections encompass a life's work and passion and it is a privilege to share it with others," said Paul Cooper, Vice President of Alex Cooper. "This auction is a great reminder of how collections can carry on legacies. It is an exciting opportunity to own a piece of history."
The Tuesday, January 22nd auction will begin promptly at 12 noon EST; the Thursday, January 24th auction will begin at 10 am EST. These auctions will take place at Alex Cooper Auctioneers, located at 908 York Road in Towson, Maryland. The February 8th-February 13th Art Select Auction will be online only beginning at 5:00pm, Friday, February 8th and ending at 7:00pm on Wednesday, February 13th.
Click here for bidding links and full auction listings.
For more information please contact: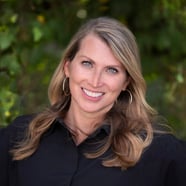 Kathleen Hamill
(410) 828 – 4838 x 108
kathleen@alexcooper.com