Latin American Art refers to the combined artistic expressions of South America, Central America, the Caribbean, and Mexico, as well as Latin American artis who live and create in other regions. In recent years, Latin American Art has been capturing the attention of collectors, museums and curators. Major museum exhibitions of Latin American Art, notably at the Louvre, the Tate London, and the Philadelphia Museum of Art have helped to propel the genre to forefront. In addition, major donations by collectors, including the gift of 102 works to the Museum of Modern Art, New York by the Cisneros Family and the soon to be opened Cheech Marin Center for Chicano Art are successfully bringing overdue attention to the field. Works by these artists are regularly appearing at auction with a number of auction houses, bringing record sales with artists like Diego Rivera, Frida Kahlo and Fernando Botero.
When approached by a prominent Baltimore family with Nicaraguan heritage, I was thrilled for the opportunity to present a number of works from their impressive collection of Latin American Art. The six-piece capsule collection includes works that span several decades, genres and countries and I have highlighted a few favorites.
The collection is headlined by a stunning painting by Mexican artist, Rafael Coronel, an acclaimed painter who was also the son-in-law of Diego Rivera. "Dark Heads in Profile" epitomizes the unique expressionistic figurative style of Coronel's work. Coronel painted figures of people he encountered on the street and strove to explore their emotions and to present the angst present in Mexican society post revolution. Lot 1016 is hauntingly striking in both palette and composition.
A stunning charcoal drawing of a mother and child by Costa-Rican born, Mexican artist, Francisco Zuniga appears at
lot 1018
. Journalist Fernando González Gortázar listed Zúñiga as one of the 100 most notable Mexicans of the 20th century. The artist has also been called "perhaps the best sculptor" of the Mexican political style by the Encyclopedia Britannica. The work is a timeless, tender depiction of a familiar theme.
Lastly, another favorite from the collection is "Guatemalan Funeral" an oil painting by Guatemalan artist, Juan Sisay. (Lot 1019). The piece is brightly colored and striking in its composition. It is a lively piece that masks its somber theme. Drawing from indigenous heritage and customs, the piece is quintessentially Guatemalan.
Latin American Art has influenced artists across the globe. Stemming from a referral from the Maryland Art Place and the former Director of the Baltimore Museum of Art, Doreen Bolger, Alex Cooper is simultaneously presenting a collection of work from Baltimore artist, Judith Heimann, entitled "An Homage to Frida" in our upcoming Discovery Auction. The altars and shrines to Frida Kahlo pay tribute to her artistic influence.
Lot 2914

---

Lot 2914

---

Lot 2914

---
To see all of the wonderful works of art in the upcoming November 14th Gallery auction, click here.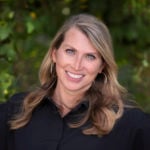 Kathleen Hamill
Director of Modern & Contemporary Art
kathleen@alexcooper.com