For the past three years, I have had the honor of promoting and auctioning the body of work of Baltimore artist, Nathaniel K. Gibbs. The July 24th auction presents one of the crown jewels of Gibbs' work, the portrait of Supreme Court Justice, Thurgood Marshall. A prototype for a portrait commissioned by Johns Hopkins University and currently on permanent exhibit in Levering Hall, lot 1242 is a stately, commanding portrait of the first African American Supreme Court Justice.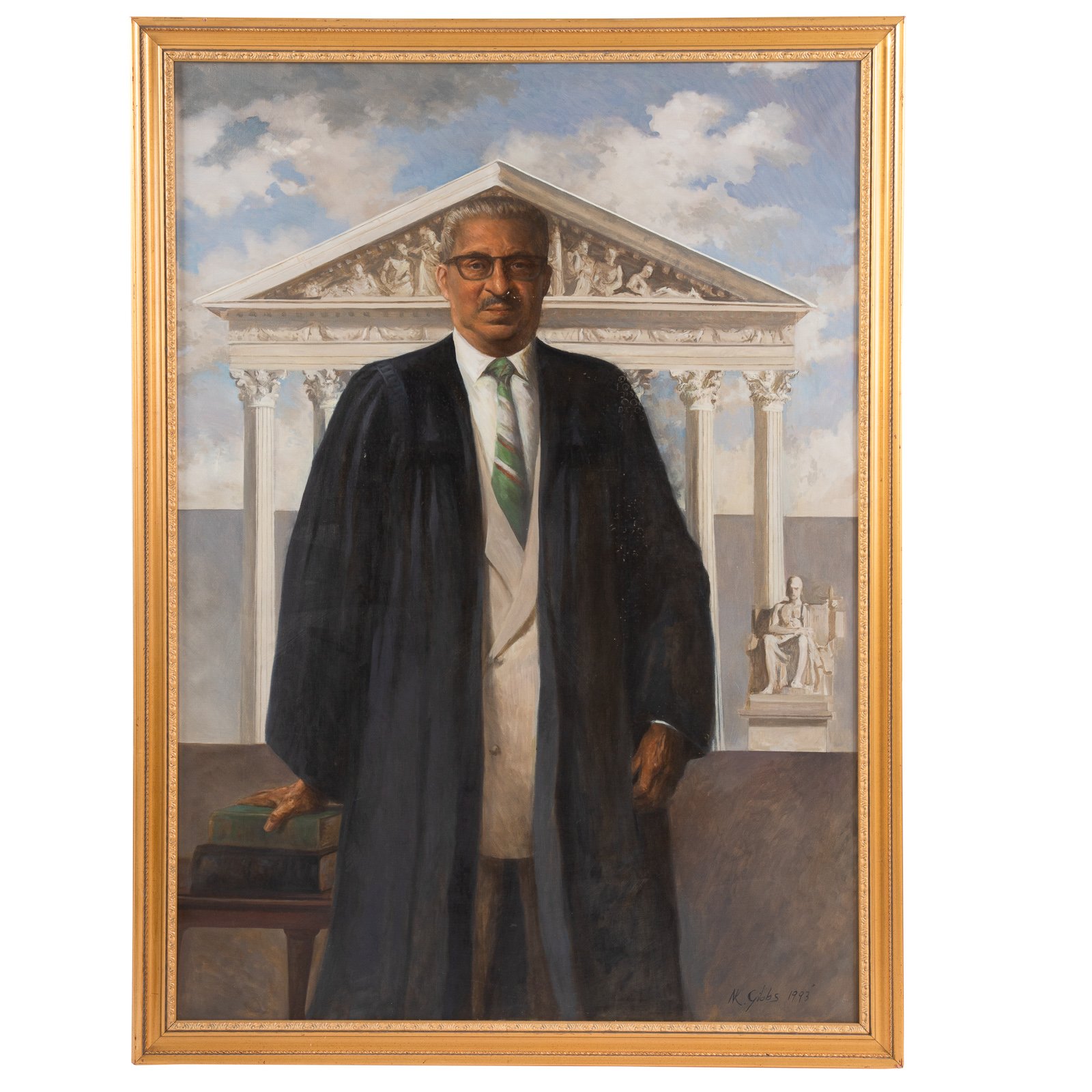 It's appearance in the July auction coincides with the proclamations by Baltimore Mayor Brandon Scott and Maryland Governor, Larry Hogan, declaring July 2nd, Marshall's birthday, as Thurgood Marshall Day in Maryland. Marshall was born in Baltimore in 1908 and worked as a civil rights activist and a lawyer. He argued landmark cases, including Brown v. Board of Education which ultimately let to the desegregation of schools. Marshall attended PS 103, also known as Henry Highland Garnet School in West Baltimore. The elementary school will undergo an $8.2 million renovation honoring Thurgood Marshall.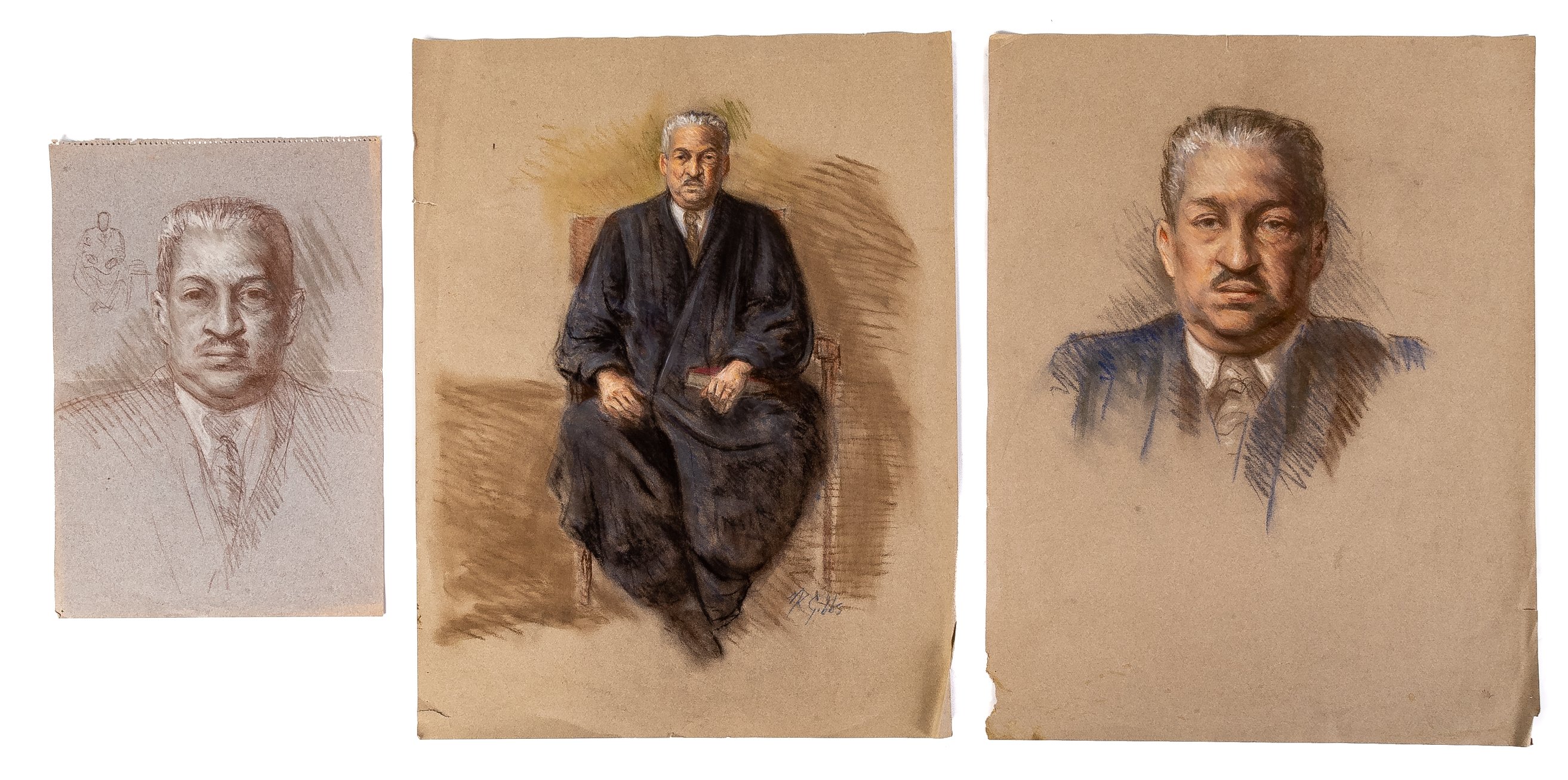 Gibbs' body of work also features several sketches and protype portraits of Marshall. It is thrilling to see his artistic process as the portrait evolved. "Thurgood Marshall" is an oil on canvas, painted in 1993, signed by the artist and measuring 50 x 36 inches and is framed. It is a rare opportunity to own an important piece of history.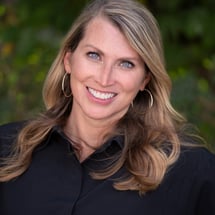 Kathleen Hamill
Director of Modern & Contemporary Art
Kathleen@alexcooper.com