I have always encouraged art buyers to first and foremost buy what they love. Art is at its core is an emotional purchase. We buy art or respond to a work because of the way it makes us feel. And like wine, art has the reputation of being for the wealthy or the cultured, but I vehemently disagree. Art transcends language, socioeconomics, demographics and education. Everyone gets to experience art. We all get to view it, take in the experience and decide how it feels to us. While buying art can indeed be for the very, very wealthy, there are sometimes overlooked opportunities for us all to collect art.
Great works of art can be found by exploring your community and finding where the artists live and show their work. Baltimore is lucky to have a vibrant arts community with many collecting opportunities such as the Maryland Art Place, the Creative Alliance, and the Maryland Institute College of Art. Local restaurants frequently show work for purchase as do small, local galleries and book stores.
Once you begin looking, you will begin to see art everywhere. I always check the art section in thrift and charity stores as well as antique stores and flea markets. I have several works in my private collection that have come from these sources. If we build an art collection with the goal of filling our home with things we love, we can find many inexpensive but lovely things. But, stay away from things that you could find at HomeGoods or Target, we are looking for original and unique works.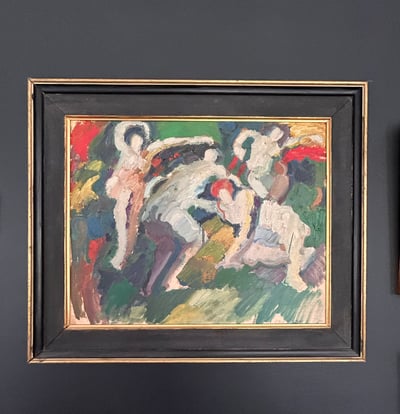 Flea Market Purchase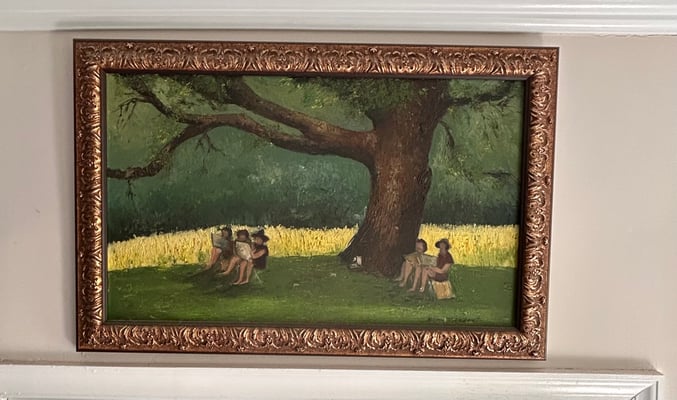 Antique Store Purchase, Rhode Island
One of my most favorite ways to add to my collection and every-expanding gallery walls, is by shopping the quarterly Art Collector Discovery Auction. Auction houses can seem daunting-the awe of the priceless objects, the fear of accidentally bidding when you scratch your nose, feeling out of place for not feeling knowledgeable. Alex Cooper has set out to make the experience more approachable through the Art Collector Discovery. Conceived with the idea to provide lovely pieces in the $100-$200 price range, with bidding opening at $20, the mission is simple-invite people to begin collecting art. These auctions are especially appealing to those furnishing first homes and apartments, beginning to invest and enjoy art, but also find popularity with savvy collectors on the hunt for something new and interesting.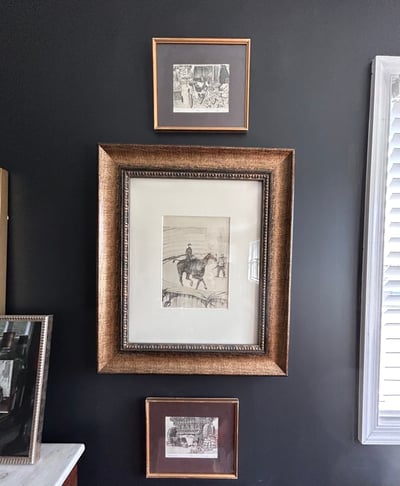 Purchased at Art Discovery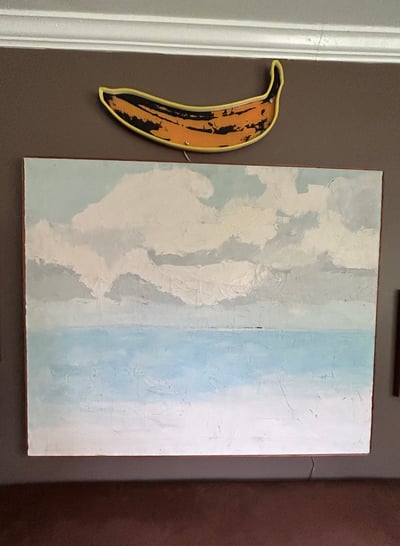 Purchased at Art Discovery, but not the Warhol banana
Here are some pieces that have caught my eye, I will just need to figure out where to put them.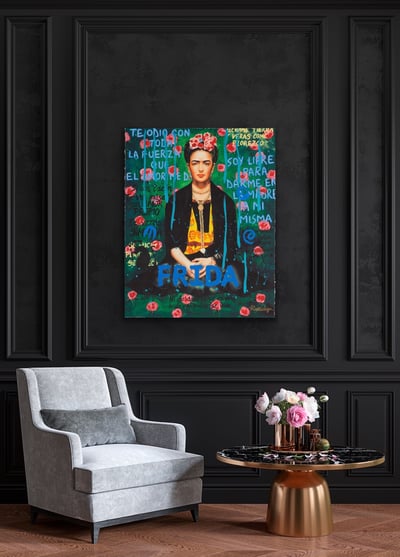 Lot 3515, Nastya Rovenskaya. "Frida Kahlo," mixed media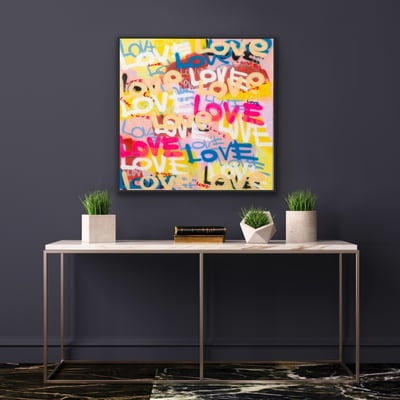 Lot 3520, R.C. Ryan. Graffiti Love, mixed media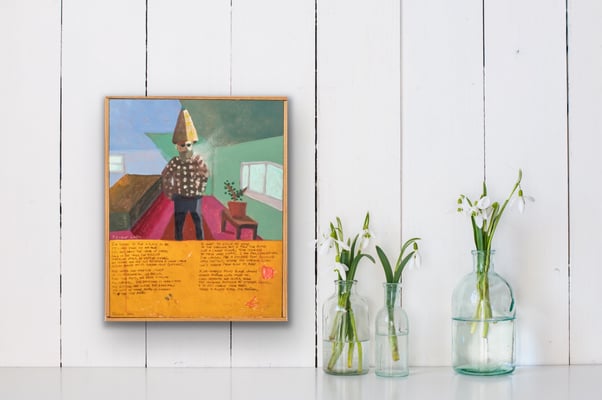 Lot 3711, Richard Sober. "Manana," oil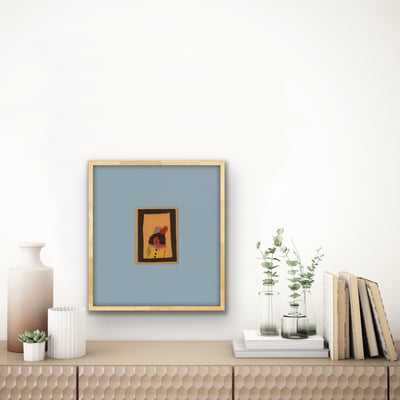 Lot 3806, 20th century. Feather in the Cap, mixed media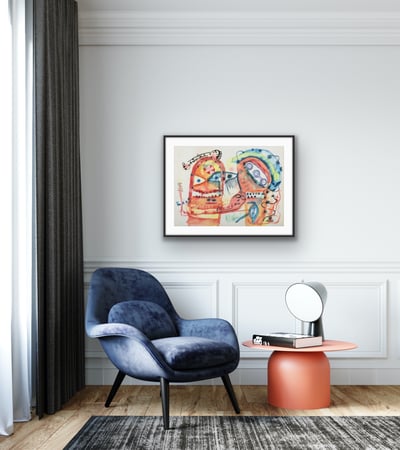 Lot 3818, Albert Schweitzer. Untitled, watercolor (a local Baltimore artist)
The Art Collector Discovery is open for preview at our gallery at 908 York Road, Towson, MD, Monday-Friday from 10:00-4:00. The auction closes on Tuesday, May 23, at 7:00. Don't miss the chance to begin your art collection today by going to bid.alexcooper.com.
Happy collecting!

Kathleen Hamill
Director, Modern and Contemporary Art
Fine Arts Appraiser, USPAP
kathleen@alexcooper.com