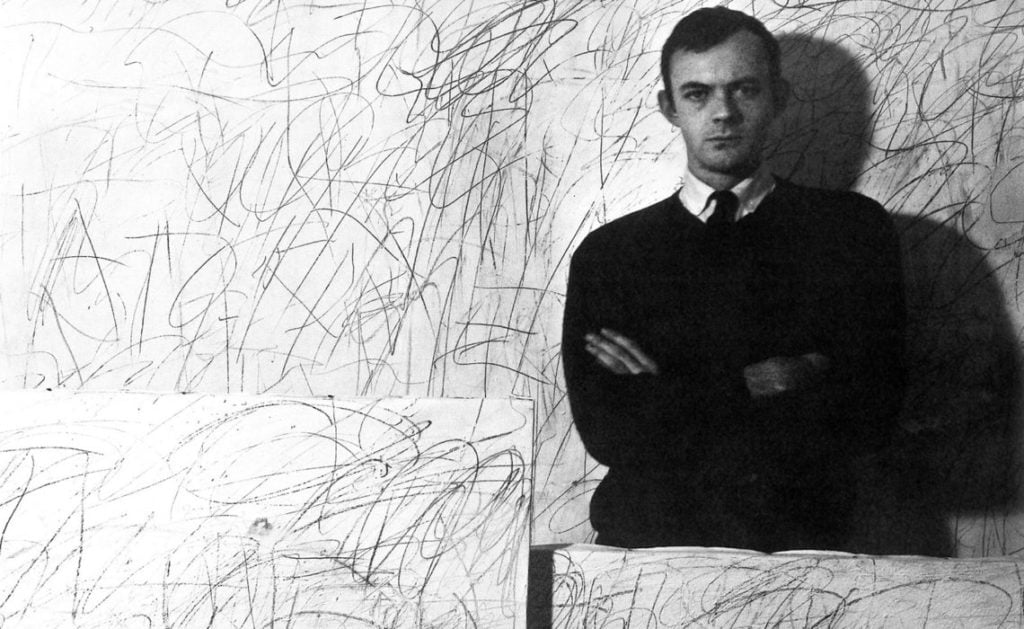 1). His full name was Edwin Parker Twombly, Jr.
2). His father was a pitcher for the Chicago White Sox, and nicknamed him "Cy" after Cy Young, a famous baseball pitcher.
3). He studied at the School of the Museum of Fine Arts in Boston, Massachusetts and the Art Students League in New York City. There, he met and became lifelong friends with Robert Rauschenberg.
4). In the summer of 1951, he attended Black Mountain College, a famous experimental liberal arts college in North Carolina, with Rauschenberg. Other noteworthy Black Mountain College faculty and attendees include Josef and Anni Albers, Willem and Elaine de Kooning, and Ruth Asawa.
5). He spent 1951-53 traveling in Italy and North Africa with Rauschenberg, a trip that was extremely influential in his work at the time.
6). Upon returning to the states, Rauschenberg and Twombly had a two-person exhibition at the Stable Gallery in New York City, a scandalous show that was met with extremely negative and, at times, hostile critique.
7). He was briefly based in New York City, and had a studio in close proximity to those of Rauschenberg and Jasper Johns, two of his noteworthy contemporaries.
8). While based in New York, he often enlisted the help of Rauschenberg and Johns in titling his work.
9). He was drafted by the US Army in the mid-50s, and spent two years deciphering codes for them.
10). He moved to Rome in the late 50s and spent the majority of his life and career there.
Check out Twombly's work of art in the upcoming March 14th Gallery Auction.
Lot 1003: Cy Twombly. Untitled Abstract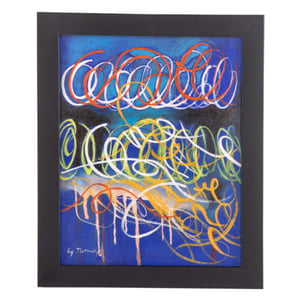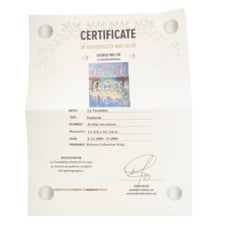 Click here to see the complete catalog from the March 14th Auction.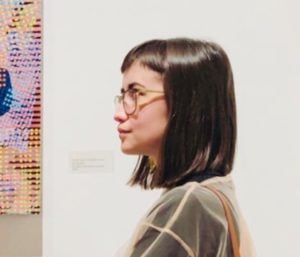 Jackie Andrews
Research Associate, Contemporary Art
Image Sources
1). http://www.caprilife.blog/cy-twombly-untitled/