If you have been keeping up with Alex Cooper's art auctions, you know that we have been honored to be working with renowned artist, curator and activist, Evangeline "EJ" Montgomery. We were very pleased to have successfully auctioned 100 lots of her personal art collection during our January gallery auction followed by an Alex Cooper Select Sale on February 13th which featured a large collection of EJ's own works of art. It was thrilling to have sold every lot of her work in that Select Sale! We kicked off the Select Sale with a Wine and Cheese Reception which was attended by the artist and her family and featured several speakers who passionately spoke of the artist's influence on both their lives and the world of art.
The February 28th gallery auction brings another opportunity to bid on an additional twenty lots of EJ's art collection and to own a rare bit of history. The collection features works of notable artists as well as a few pieces by Evangeline herself. For full auction listings and bidding links, click here. You won't want to miss the following…
Incredible printmaker, painter and educator, Samella Sanders Lewis, is represented with three dazzling pieces. (Lots 903, 904, 905) These lots offer a variety of styles of the artist's work as well as a range in price point. The soft palette and geometry of "Cleo" make this work stand out.
Lot 903
Varnette Honeywood's piece, "Like Father, Like Son," (lot 910) is an ink signed and titled lithograph of the original mixed media piece. The work portrays the family of fellow artist, Romare Bearden (who's work also appears as lots 829, 887) and is famous for being on view in the living room of the long running hit, The Cosby Show.
Lot 910
Lot 912 presents a remarkable collaborative piece, "Voices," featuring the likes of EJ Montgomery, Sam Gilliam, Shirley Woodson and Varnette Honeywood. The archival box contains twenty-three original works on paper and was produced and distributed exclusively by the National Conference of Artists, Michigan Chapter.
The early photography of EJ Montgomery is found in a stunning portfolio of photographs in Lot 916. These photographs date from late 1960's and 1970's and feature images of post-riot Washington, DC, in contrast with more tranquil images of plants and shells. The photographs from DC represent a pivotal point in EJ's career as the Oakland Museum purchased several of the photographs which became her first museum acquisition.
Lot 916
Lastly, not to be missed is the oil on canvas entitled, "You and Me," by Margo Humphrey. (Lot 918). This brightly colored whimsical piece is filled with movement and life and rare as Margo Humphrey is best known as a printmaker and illustrator. It is especially exciting to bring a painting to auction.
I hope that you have enjoyed the numerous offerings the collection of Evangeline Montgomery has afforded all of us. It's rare that one gets to interact with a visionary and her work. Happy collecting!
For more information, please contact: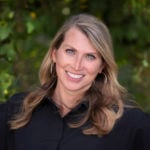 Kathleen Hamill
(410) 828 – 4838 x 108
kathleen@alexcooper.com