Alex Cooper is honored to be featuring the Estate of United States Senator, Joseph D. Tydings, an important figure in Maryland and United States history. The collection includes a breathtaking assortment of fine art, silver, porcelain and furniture. Many of the pieces were acquired by Joseph Tydings' grandfather, United States Ambassador to the Soviet Union, Joseph E. Davies, and his then wife, Marjorie Merriweather Post during their time abroad.
During their marriage, Davies and Post amassed a large collection of Russian artifacts, many of which are currently housed at Hillwood Museum in Washington, DC. Joseph Davies was particularly interested in Russian art and bequeathed a large portion of his art collection to his alma mater, the University of Wisconsin in 1937. Aptly titled, "The Joseph E. Davies Collection of Russian Paintings and Icons," the collection included a letter from Davies to Governor La Follette detailing his interest in Russian art.
Davies stated, "Russian painting is extraordinary in its imaginary vigor, strength and color. While generally speaking, it may not be characteristic of the finesse of the artists trained in other schools, they are nevertheless doing some great painting. From my own point of view, I have always been more interested in the story which the painting tells, and the impression which it makes upon the senses, than I have been in the technique."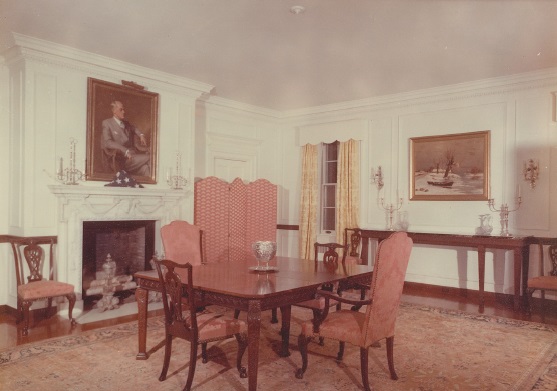 The Davies/Post collection passed to Eleanor Davies Tydings, wife of United States Senator Millard E. Tydings, who in turn gifted the pieces to her son. The collection was housed for many years at the family estate, Oakington, located in Havre de Grace, Maryland. Senator Joseph Tydings entertained often and President John F. Kennedy and his wife, Jackie Kennedy Onassis, were frequent dinner guests and dined on the banquet table appearing in the auction.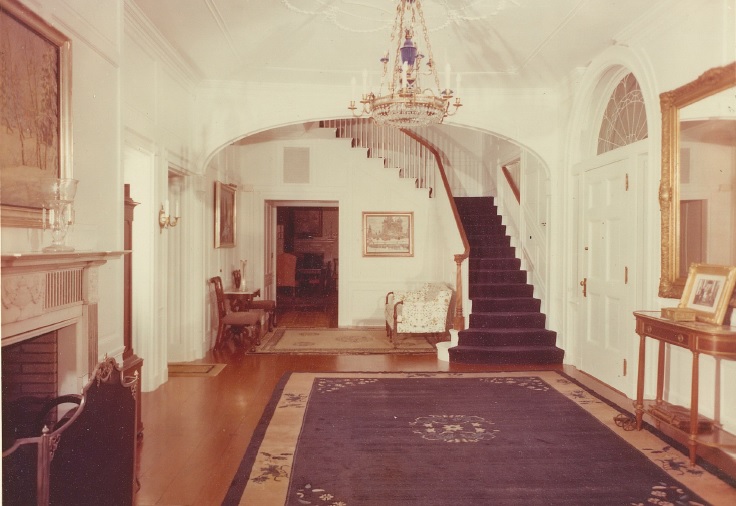 We are also pleased to present items acquired by Senator Tydings during his lifetime including beautiful equestrian themed oil paintings and a stunning painting of large sailing ships. The auction also boasts an American Revival carved mahogany cabinet, retrofitted with a gun rack, which was previously owned by Senator Millard Tydings during his time at Oakington.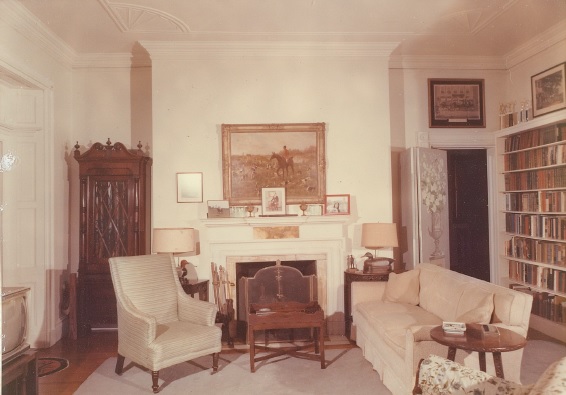 It has been a privilege to have these items at Alex Cooper and to spend time working with them. "One of the most important facets of the collection is that it so clearly captures a distinctive moment in time," said Paul Cooper, Vice President of Alex Cooper. "This auction is a great reminder of how collections can carry on legacies and bring the past to life. It is an exciting opportunity to own a piece of history, and we look forward to sharing it with others." We invite you to carry on the rich tradition of collecting and curating, in the spirit of Senator Joseph D. Tydings. To view all auction items click here.
For more information please contact Kathleen Hamill:
(410) 828 – 4838 x 108
kathleen@alexcooper.com