The most successful single statuette produced in America during the nineteenth and twentieth centuries, The Broncho Buster by Frederic Sackrider Remington will be sold at Alex Cooper Auctioneers (lot # 904) on June 16, 2018.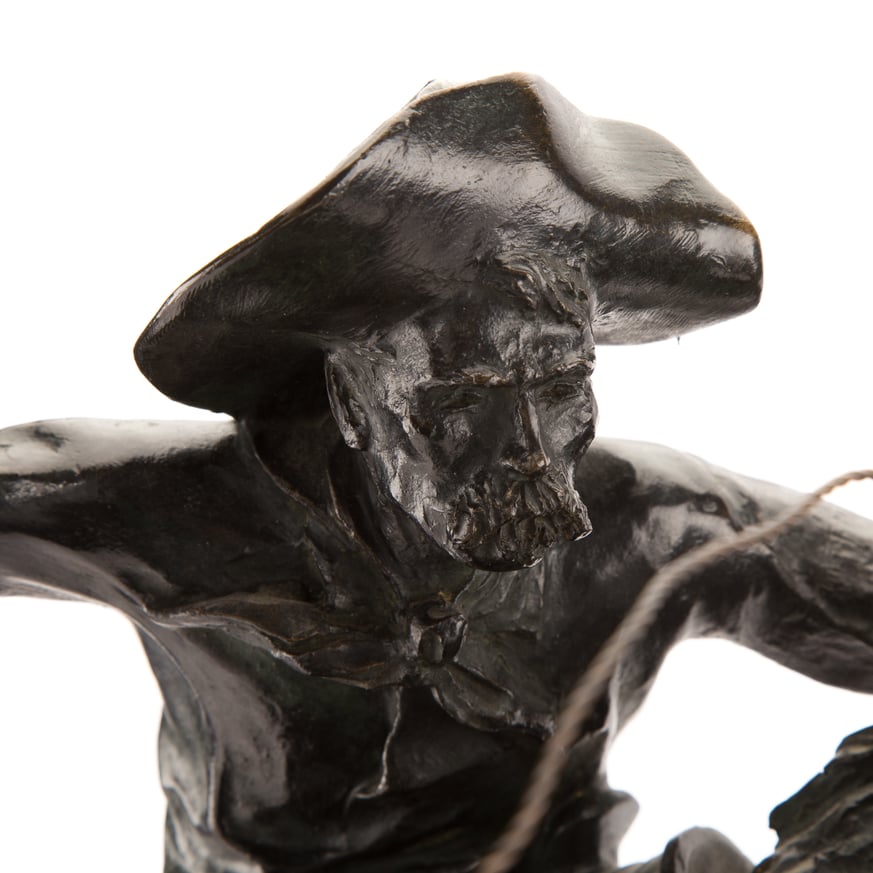 An icon of America's west, The Broncho Buster was the first western action bronze of its kind, a frozen moment of the nineteenth-century peril and drama.[1] Created from a lost wax casting in the latter part of 1918, by Roman Bronze Works, New York, and numbered 219, the most popular of Remington's sculptures has been in the stewardship of Steptoe & Johnson, LLP of Washington, DC for nearly sixty years.
Born in Canton, New York, Frederic Remington became the foremost turn-of-the-century illustrator, painter, and sculptor of western action-packed subjects with cowboys, Indians, horses, soldiers, and other frontier characters. During his lifetime, Remington created twenty-two bronzes with the most famous being The Broncho Buster. Ever-fascinated by the motion of horses, in 1895, Remington began working in bronze and created the first sand-casting of The Broncho Buster with the Henry-Bonnard Bronze Co.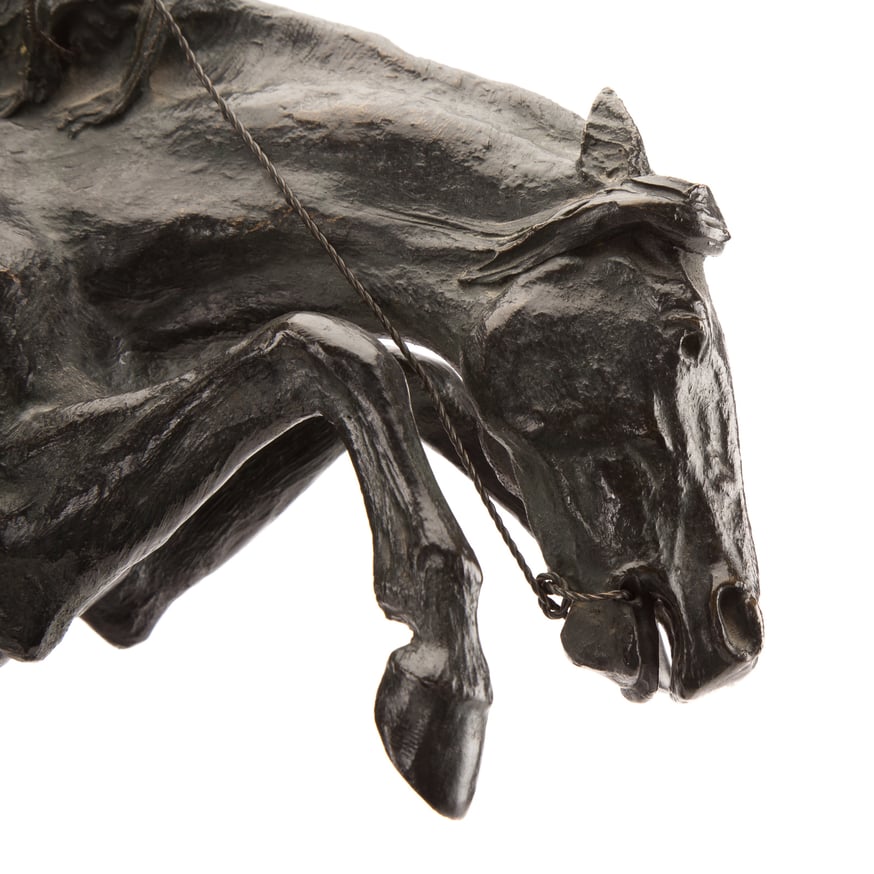 By 1901, Remington began working exclusively with Roman Bronze Works, the first foundry in the United States to devote itself exclusively to the age-old lost wax method, cire purdue. Foundry owner Ricardo Bertelli, and Remington, worked closely together to explore technical and creative aspects of casting bronze. Favored by Remington for the ability to make modifications to the final appearance of the bronze before it is cast, lost wax casting offers the most faithful iteration of an artist's original work, impressionable enough to pick up on minute details.
Following her husband's death in 1909, Eva Remington oversaw the production of 125 additional bronzes cast from foundry molds. The Broncho Buster, number 219, was cast posthumously by Roman Bronze Works, two years before the ordained destruction of all Remington models. Nearly one hundred years later, The Broncho Buster, No. 219, remains a keen study in balance and technique, an accomplishment in detail, and a force that revolutionized American sculpture.
This piece is estimated to sell at $80,000-$120,000. Check out this standout bronze and browse through our other wonderful June 16th auction items here.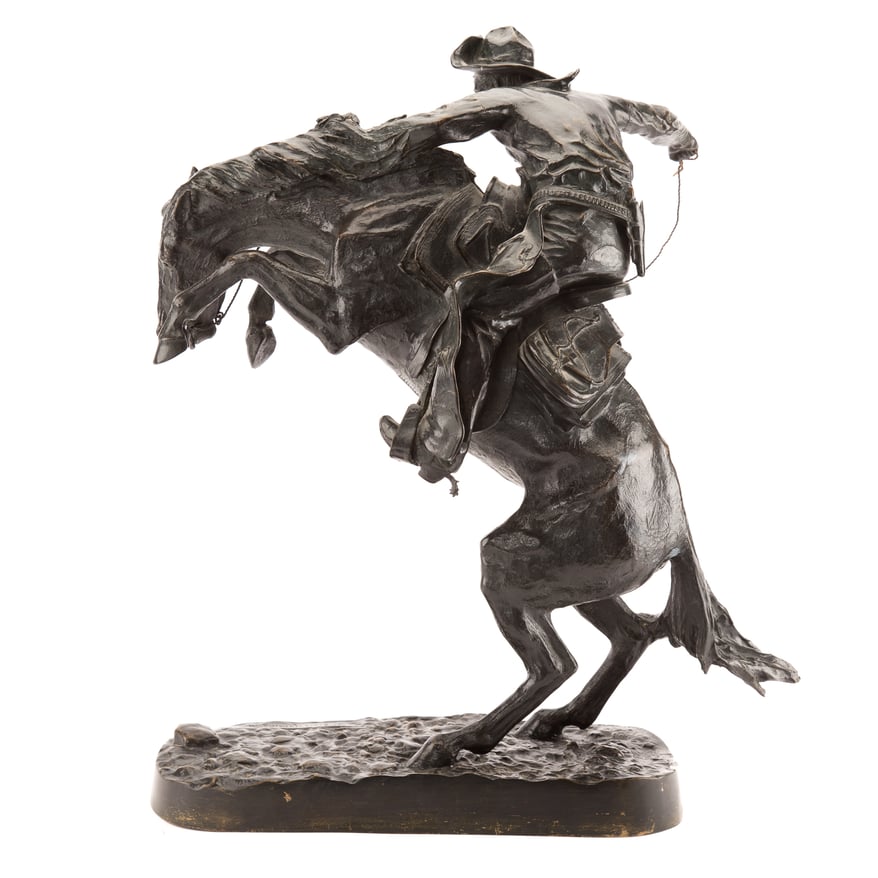 Debrah Dunner
Fine Art Specialist
Sources:
Harold and Peggy Samuels. Encyclopedia of the American West
Matthew Baigell. Dictionary of American Art
Peter Falk. Who Was Who in American Art
Michael D. Greenbaum. Icons of the West: Frederic Remington's Sculptures
[1] Greenbaum. p. 51.