One day last fall I met with a consignor in Baltimore who was undertaking the formidable task of selling the art collection of her long-deceased father in law. The family was originally from Chicago and her father in law became a passionate art collector and dealer as a second career. He bought what he liked, lacking any formal scholarly knowledge of art, and sold the works all around the Chicago area. He passed the love of art onto his son, and following his death, the collection made its way to Baltimore where it remained for decades.
Upon touring the home, I was immediately struck by two pieces hanging in the impressive, well-appointed library. There upon the dimly lit walls were the oil painting "Turkish Baths" (lot 1010) and the charcoal sketch, Boy with Flute (lot 1011), both signed by John S. Sargent. For an art person like me, this was an awe-inspiring moment indeed.
Image courtesy of The Fogg Museum
Lot 1010: Attb. John Singer Sargent. Turkish Baths, Oil
Lot 1011: Attb. John Singer Sargent. Boy w Flute, Charcoal
"Turkish Baths" instantly reminded me of another work by Sargent which is held in the permanent collection of the Fogg Museum at Harvard University titled, "Interior of a Bath House," and dated 1891. Could "Turkish Baths" be an authentic Sargent from his time in the Middle East? The charcoal sketch, dated 1891, evokes the same regional flavor. The long-deceased father in law failed to keep any records on any of the works in his collection and it updated for insurance in decades. It was a mystery.
Following academic due diligence on my part, I contacted Elizabeth Oustinoff, the New York City representative of the John Singer Sargent Catalogue Raisonne which operates under the direction of Richard Ormond. Much to our delight, the pieces were both accepted by the vetting committee and were examined on October 2, 2019. The two works remain under academic review without a timeline provided for a definitive response. The pieces have traveled back and forth to New York City and the oil was examined by renowned art conservator, Simon Parkes in November of the same year.
Our consignor, eager to finalize the sale of the collection, has made the difficult decision to auction the works at this time while the pieces are under review. Thus, the buyer will find that the works are priced to reflect the status. These two works could provide an invaluable missing link in the history of the artist's work. All from a library in Baltimore.
Alex Cooper is thrilled to be presenting this works of art in the upcoming July 25th Gallery Auction. To see the complete list of inventory in the July 25th Gallery Auction, click here.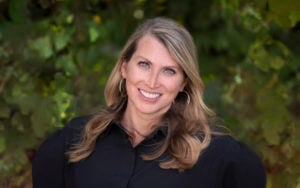 Kathleen Hamill
Director, Modern & Contemporary Art
Fine Art Appraiser, USPAP
kathleen@alexcooper.com
410-336-2730