Since 1924, we have concentrated our talents on the auction, real estate, fine arts & appraisal businesses.
We've worked with thousands of families during transitional times and understand it can be overwhelming. At Alex Cooper, we care and make the process easy. We specialize in both real estate and estate sales – with in-house expertise on everything from precious gemstone jewelry and rare antiques, to sterling silver, fine art, coins and other collectibles. No matter how large or small, we will work to make sure each estate maximizes it's potential value.
Our Real Estate team will create a custom marketing plan with an auction, traditional listing or a mixture of both. Alex Cooper is licensed in Maryland, Virginia & Washington, DC areas to provide a robust selling experience.
Estate Appraisal Services
Our GPPA, NAA, GIA & CAI-accredited specialists will provide USPAP compliant appraisal reports that follow all IRS guidelines.
Auction We can auction real estate, personal property or both – and when necessary, we can do so in an expeditious manner.
Moving Details and Cleanout
Through our trusted third-party contractors, we can facilitate a move, sort through personal property and determine what items should be sold,
donated or disposed.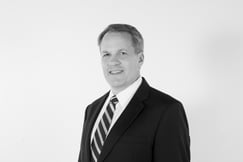 Brian T. Cooper, CAI, GPPA