In our upcoming August 23rd Gallery Auction, we are proud to be offering a rare Platinum 2.76 ct Alexandrite & Diamond Ring. It features a rare oval natural alexandrite weighing 2.76 carats with color changing from yellowish green to purplish brown. This gemstone is not only a beauty, but also has a rich history.
(Lot 224)
The unique gemstone is named after the Russian Czar Alexander II (1818-1881), and was originally discovered in the 1830's near the Tokovaya River in the Ural Mountains of Siberian Russia. The most fascinating fact about this gemstone is that it exhibits a drastic color change when viewed under daylight or fluorescent light versus incandescent light. The rarest and most sought after Alexandrite's change color from an emerald green to a raspberry red.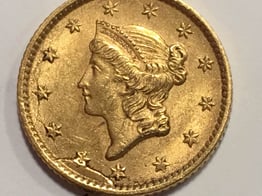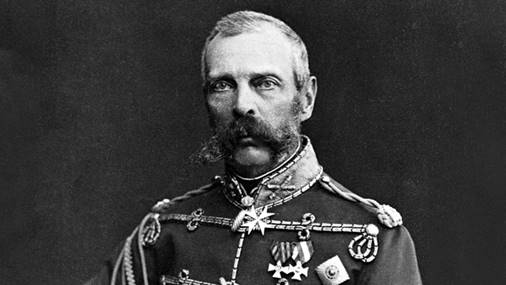 Alexandrite is a variety of the chrysoberyl gemstone species. Today Alexandrite's can be found in Brazil, India, Madagascar, Russia, Sri Lanka, Tanzania and Zimbabwe.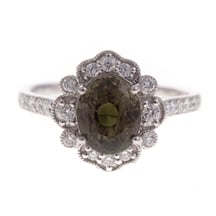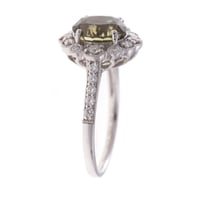 Preview for the Thursday's auction begins Tuesday, August 21st. To see what else we have to offer this auction, click here.