I am very excited to continue to successfully place and offer lovely works of art through Alex Cooper's Private Sales Program. The Private Sale provides a direct and discreet opportunity for buyers and collectors to purchase outside the auction calendar. Our private sales platform offers the buyer the opportunity to purchase at a mutually agreed upon price and for the seller to quietly sell their works. We were recently instrumental in privately rehoming the exceptional work, "In Between the Flowers" by Karel Appel, to a thrilled collector in Europe.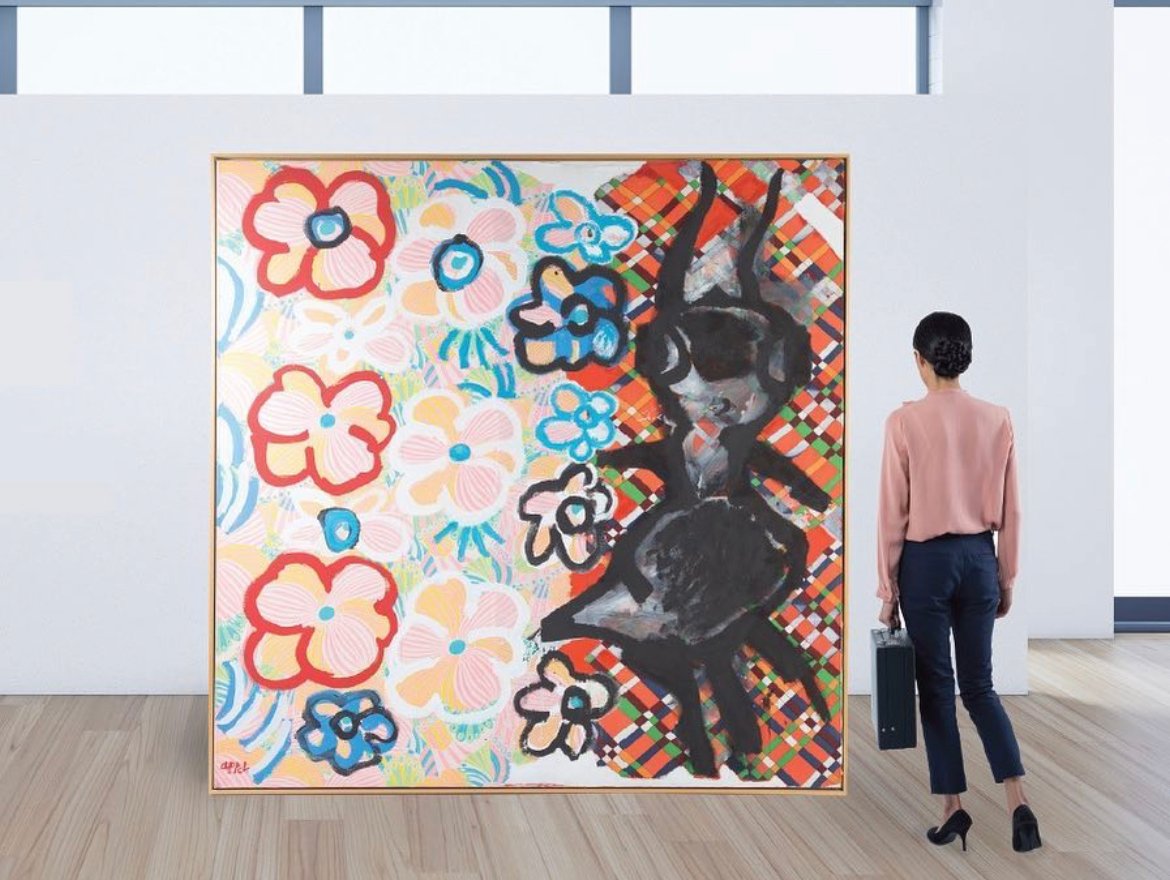 "In Between the Flowers" by Karel Appel

January brings another fabulous Private Sale opportunity to own a never before at auction painting by acclaimed artist, Wolf Kahn. "Moving Back into a Wooded Space," is a breathtaking oil on canvas, owned continuously by one Baltimore family. The work was purchased at the BR Kornblatt Gallery in Washington, DC., and retains the gallery label on verso.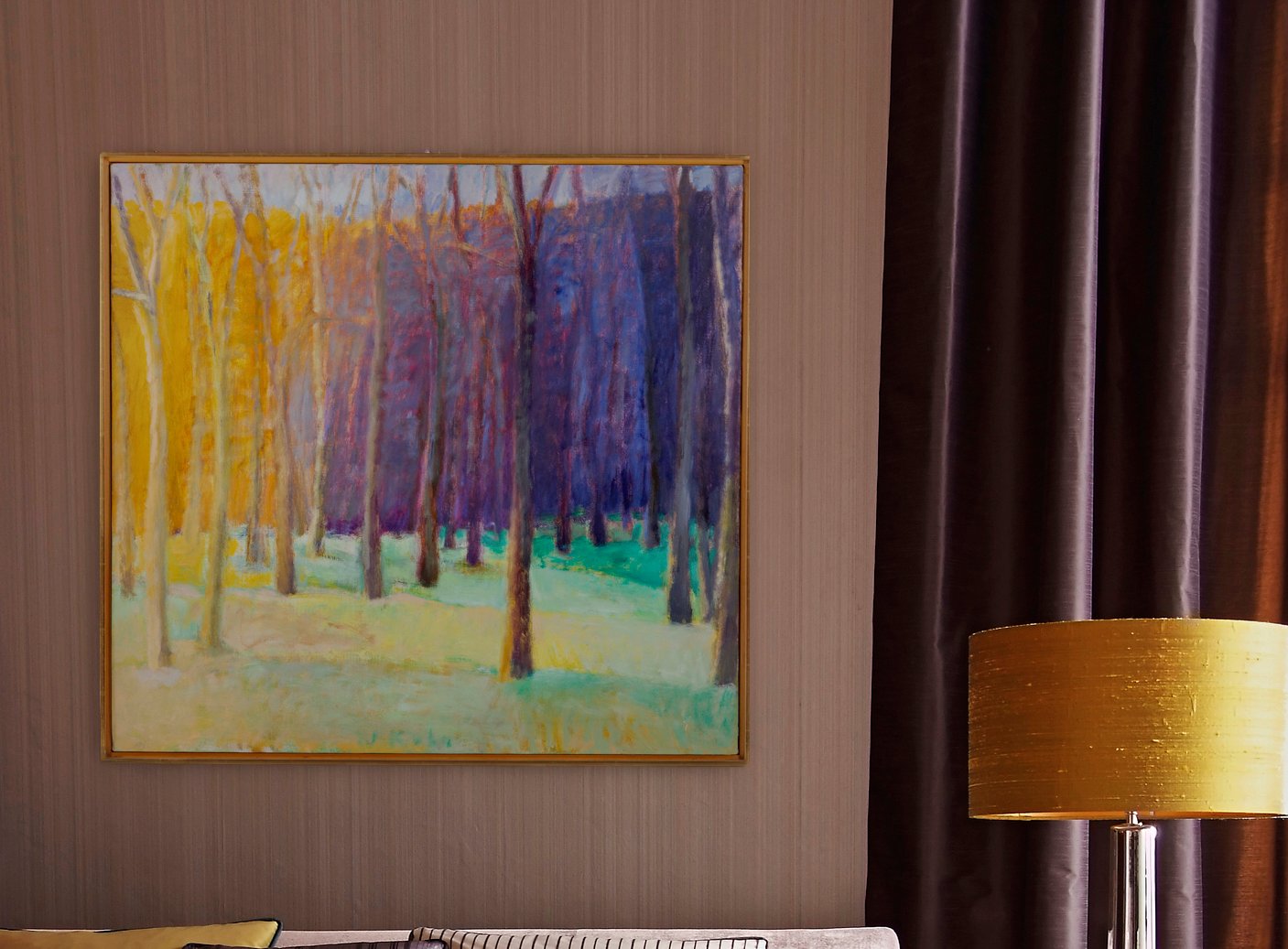 Wolf Kahn. "Moving Back into a Wooden Space,"

A personal favorite, Wolf Kahn (1927-2020) was a German-born American painter known for his combination of Realism and Color Field, who worked in pastel, oil paint, and printmaking. He studied under Hans Hofmann and John Updike, the renowned art critic, offered the following in regards to Kahn's work:
Wolf Kahn brings the pure hot color of Abstract Expressionism to an idea of landscape that is tranquil, reflective, and (as his titles tell us) witty. He scans what is before him for patterns, for broad and sometimes astonishing contrasts. He brings back from his survey of natural colors – magentas, purples, orange-pinks – that must be seen to be believed. We do believe them; his images keep a sense of place and moment, though what strikes us first is their abstract gorgeousness. Gorgeous, but they do not leave the earth. - John Updike.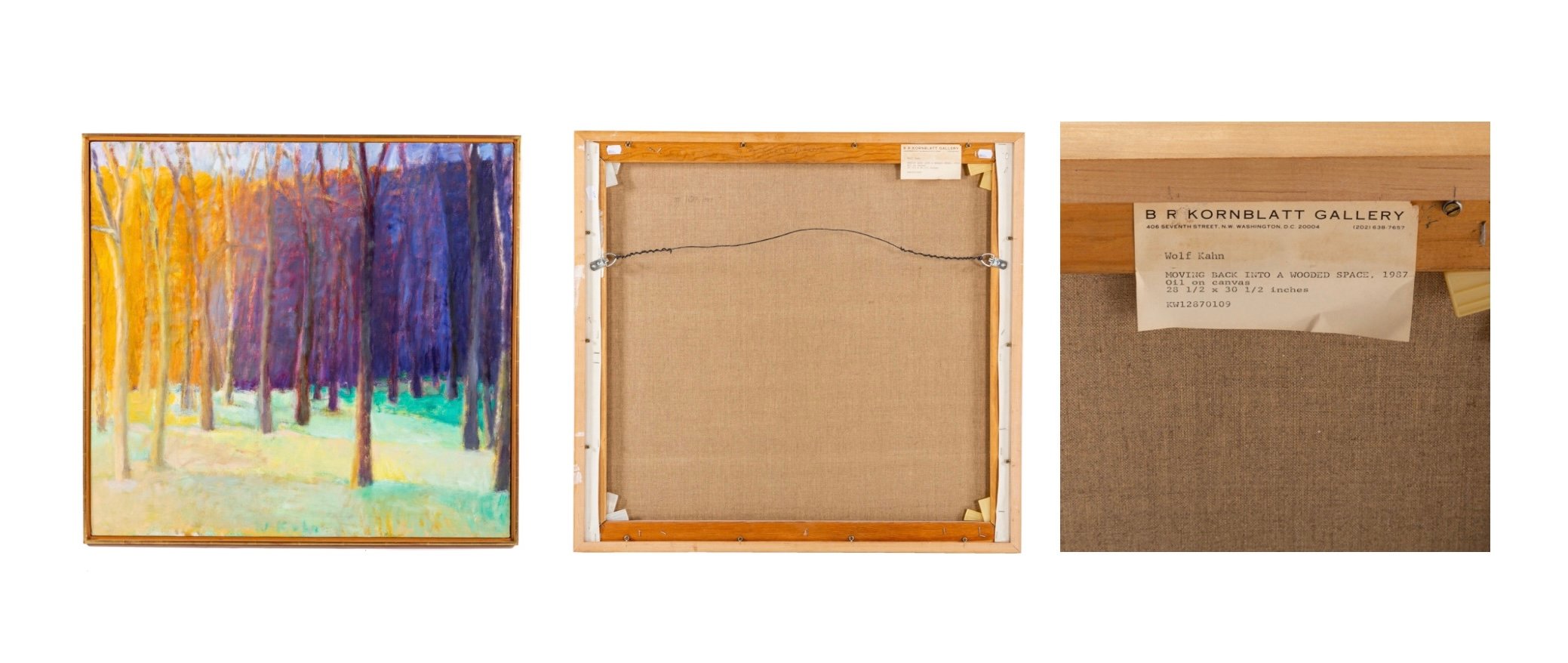 I find Kahn's work to be both soothing as well as evocative and full of golden hour light. There is an air of loneliness and the viewer can almost feel what the artists was thinking. From the 1970's, Kahn's work has depicted stands of trees that stretch across the canvas with the trees shown up close, often without their tops painted in conceptual colors. Since the passing of the artist, it is likely that the values of his work will be on the rise.
"Moving Back into a Wooded Space" is currently on exhibit at our gallery or by visiting alexcooper.com for the Private Sale Page and the price is available by request.
For more information contact:

Kathleen Hamill

Director, Modern and Contemporary Art
Fine Arts Appraiser, USPAP
kathleen@alexcooper.com
Happy Collecting!