If you've followed Alex Cooper's Gallery auctions over the past year and half, you've likely come across pieces from the estate of Linda McRae Noe Laine. The heiress and philanthropist's expansive and diverse collection reflects her interests in religion and spirituality, Ancient Near Eastern studies, and cultural exchange between Central Asia and the West.
Born in 1938, Laine was the youngest child of former Louisiana governor and oil businessman James Albert Noe, Sr. and his wife Anna Gray Sweeney Noe. She and her siblings owned the family broadcasting business, KNOE-TV, for 54 years before selling it to Hoak Media in 2007.
Laine's English heritage and scholarly interests informed many of her philanthropic endeavors. In London, she notably contributed to the renovation of Westminster Abbey and endowed the "Governor James Albert Noe and Anna Gray Noe Memorial Lecture in the Religious Traditions of the Middle East" lecture series at the British Museum. Here in the U.S., she sponsored the 1992 Royal City of Susa: Ancient Near Eastern Treasures in the Louvre exhibition at the Metropolitan Museum of Art, contributed to several need-based student scholarship initiatives at multiple Louisiana universities, and endowed a Harvard University professorship dedicated to the study of modern Chinese government.
Laine traveled the world in pursuit of her passions, collecting an eclectic variety of jewelry, silver, and fine and decorative art along the way. She had a special appreciation for vintage and antique jewelry, particularly from the Victorian era, as well as for medals from various religious and royal orders. Alex Cooper's jewelry department has had the distinct privilege of finding new homes for these pieces, and, with the March 3 Gallery auction, our department wraps up a long run of auctions featuring Laine's extraordinary jewelry. However, much of her fine and decorative art has yet to hit the auction block, so stay tuned for more of these items in forthcoming auctions.
In honor of Laine's unique taste and remarkable jewelry collection, we want to highlight the some of the remaining pieces we have the opportunity to offer in the March 3 Gallery auction.
Lot 196, a Royal Order of Isabel the Catholic Medal, speaks to Laine's broad cultural interests. Finely crafted in 18-karat yellow gold, the medal represents a Spanish civil order instituted in 1815 and given in recognition of exemplary services to Spain or the promotion of international diplomacy. Unfortunately, we don't know the story behind Laine's acquisition of this medal, but we are certainly intrigued!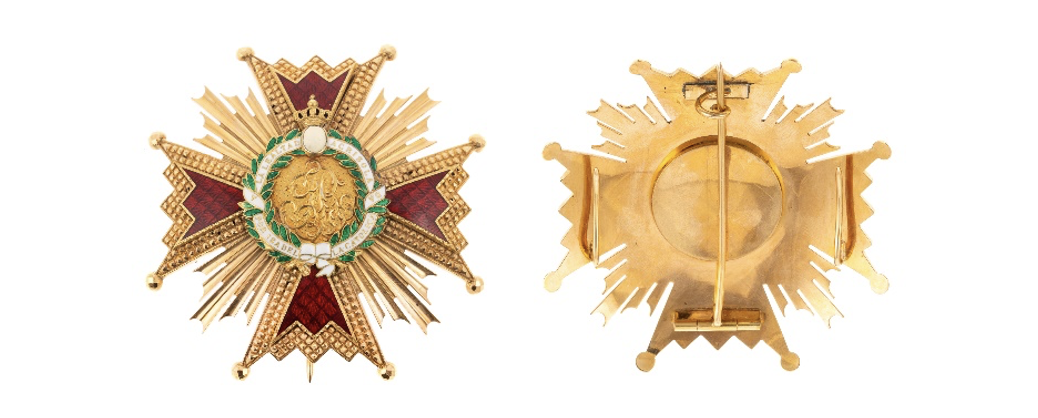 Lot 196: A Royal Order of Isabel the Catholic Medal in 18K
Laine lived large in all things—especially jewelry. Lot 185, a sizable vintage opal and diamond cocktail ring, is not for the faint-hearted. With an impressive 2.50-carat diamond halo, lot 185 centers a fine 14 x 16 mm opal featuring a strong orange, blue, green, and yellow play-of-color. Lot 202 boasts an even bigger fire opal surrounded by round-cut diamonds in a bold vintage setting.


Lot 185: A Large Opal & Diamond Cocktail Ring in 14K

Lot 202: A Large Fire Opal & Diamond Ring in 14K
Laine's collection includes several high-karat pieces, such as Lot 190, a substantial 22-karat wheat thistle brooch rendered with impressive accuracy. Measuring a considerable five and half inches in length, this thistle brooch could be the centerpiece of any outfit (or conversation)!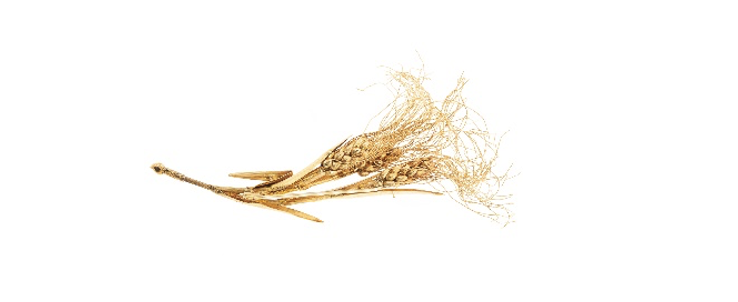 Lot 190: A Large 22K Yellow Gold Wheat Thistle Brooch
Laine's Indian choker necklace (Lot 201)—another of her high-karat pieces—features dangling beads suspended across the front and an open circle link chain in the back that allows the wearer to adjust the length.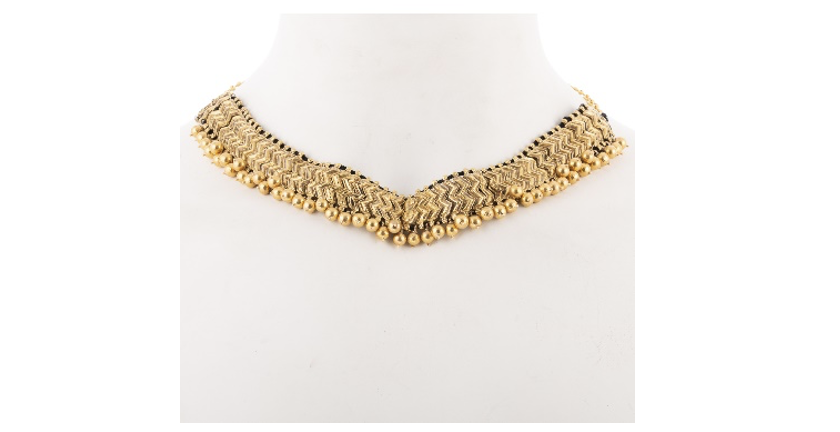 Lot 201: An Indian 22K Choker Necklace with Beads
Laine was fond of Essex crystal jewelry, and Alex Cooper has sold several of her Essex crystal pieces in previous auctions. Lot 186 is a sweet pair of Essex crystal cufflinks featuring black-and-white spaniels. Popular in the Victorian and Edwardian eras for buttons, cufflinks, and brooches, Essex crystals are created through a painstaking process in which the jeweler carves and paints the image in reverse into the back of a domed rock crystal to achieve a three-dimensional, "trompe l'oeil" effect.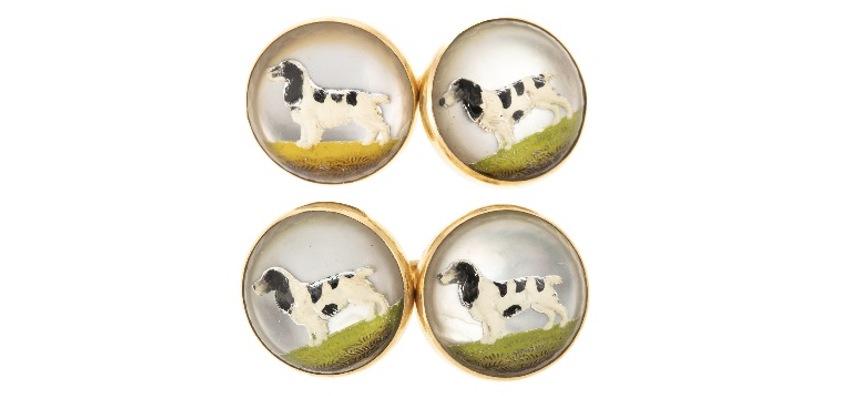 Lot 186: A Pair of Vintage Essex Crystal Spaniel Cufflinks in 14K
Featuring a detailed engraving on the back, this hand-painted pin (lot 195) depicting Delhi's famous Red Fort commemorates Laine's 1980 summer in India. Laine is known for personalizing her jewelry with special engravings—one of the many ways she has left her singular mark on the world.


Pictured above: one of two 14K hand-painted brooches in Lot 195
For more pieces from Laine's important collection, browse our auction catalogue HERE.
Erin Riggins-Hartlaub
Specialist, Fine Jewelry, GIA AJP & GD
erin@alexcooper.com