As Mariah Carey begins to play all around the country, it can only mean one thing. The holiday season is coming up and fast. Though many may find it too soon to begin celebrating the holidays in November, there is a good reason for it all the holiday music-gift giving.
Stores and companies play festive music to help their customers get in the spirit. They are trying to get you ready for the big gift exchange even more than a month in advance. If you are ready to get a head start your gift buying, Alex Cooper has the perfect auction live online now.
The Collector's Railroad Discovery Auction is a treasure trove of interesting gifts for everyone on your list. The auction features jewelry, handbags, stamps from the United States and abroad, watch makers tools, and a beautiful collection of rock and mineral specimens and fossils.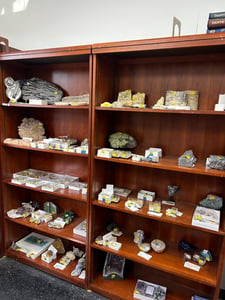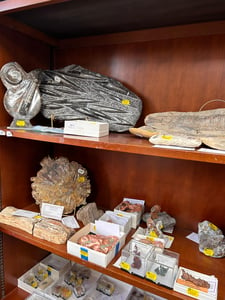 The rocks and minerals are amazing and full of natural beauty. From copper to peridot to malachite, there really is something here for everyone. These pieces make for a perfect addition to the décor of any living situation be it a desk accessory, an item of the bookshelf or mantle, or even a centerpiece. These items are incredibly versatile.
Even young children love collecting rocks. The auction provides numerous opportunities to get the little ones interested in rocks and minerals. Look at lots 7012, 7013, and 7014 for beginners and do not miss lot 7026, "Mineral Teaching Collections and Decoration."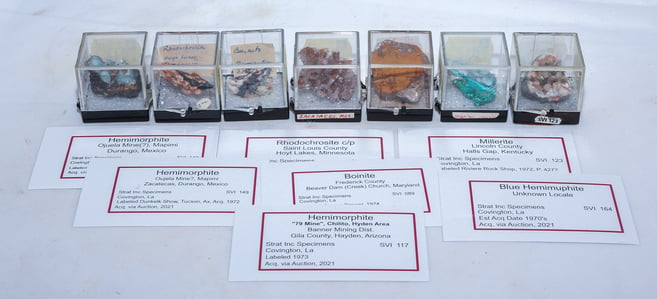 Lot 7012, Hemimorphite & Other Mineral Specimens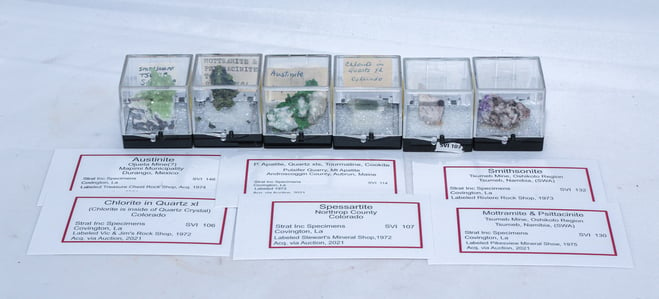 Lot 7013, Austinite & Other Mineral Specimens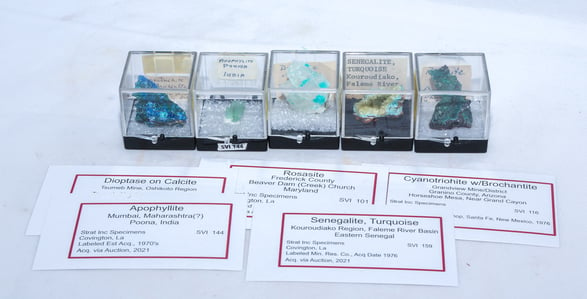 Lot 7014, Cyanotrichite Senegalite & Other Mineral Specimens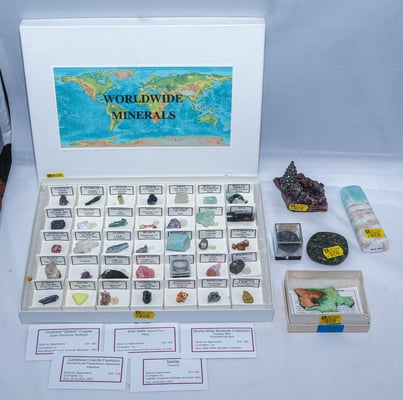 Lot 7026, Mineral Teaching Collection & Decorations
And, who doesn't love a geode!?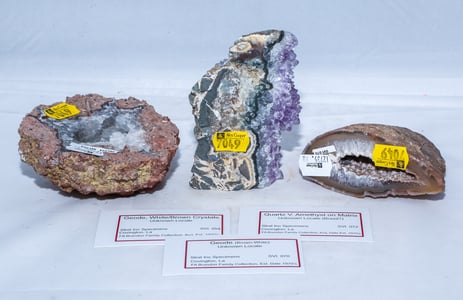 Lot 7049, Three Geode Mineral Specimens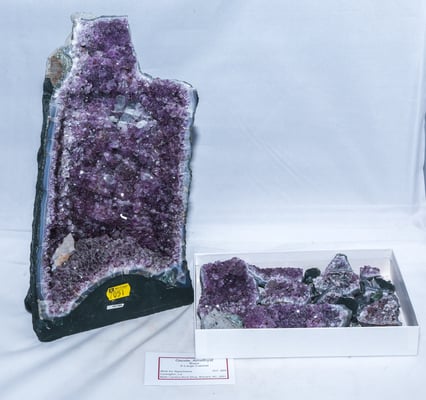 Lot 7051, Amethyst Quartz Geode Mineral Specimen
It may seem odd to glowingly recommend a rock for the holidays, but these are fantastic. While you are checking out the natural treasures, be sure to look at the other fun items in the sale live right now at our website, or, arguably even easier, download the Alex Cooper App, available on:
iPhone Users - The App Store
Android Users – The Google Play Store
Thanks for reading!
Cormac Jensen
SCAD Class of 2025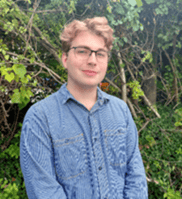 If you like what you read, pass it on and share on social media! – Facebook & Instagram