Last week, capping off an extraordinary Post-War and Contemporary Art auction season in New York City, Sotheby's sold an Untitled painting from 1982 by the late Jean-Michel Basquiat for a record breaking $110.5 Million. This sale, originally guaranteed at $60 Million, surpassed Andy Warhol's previous standing, as the highest paid at auction for a work by an American artist and for any artwork created after 1980.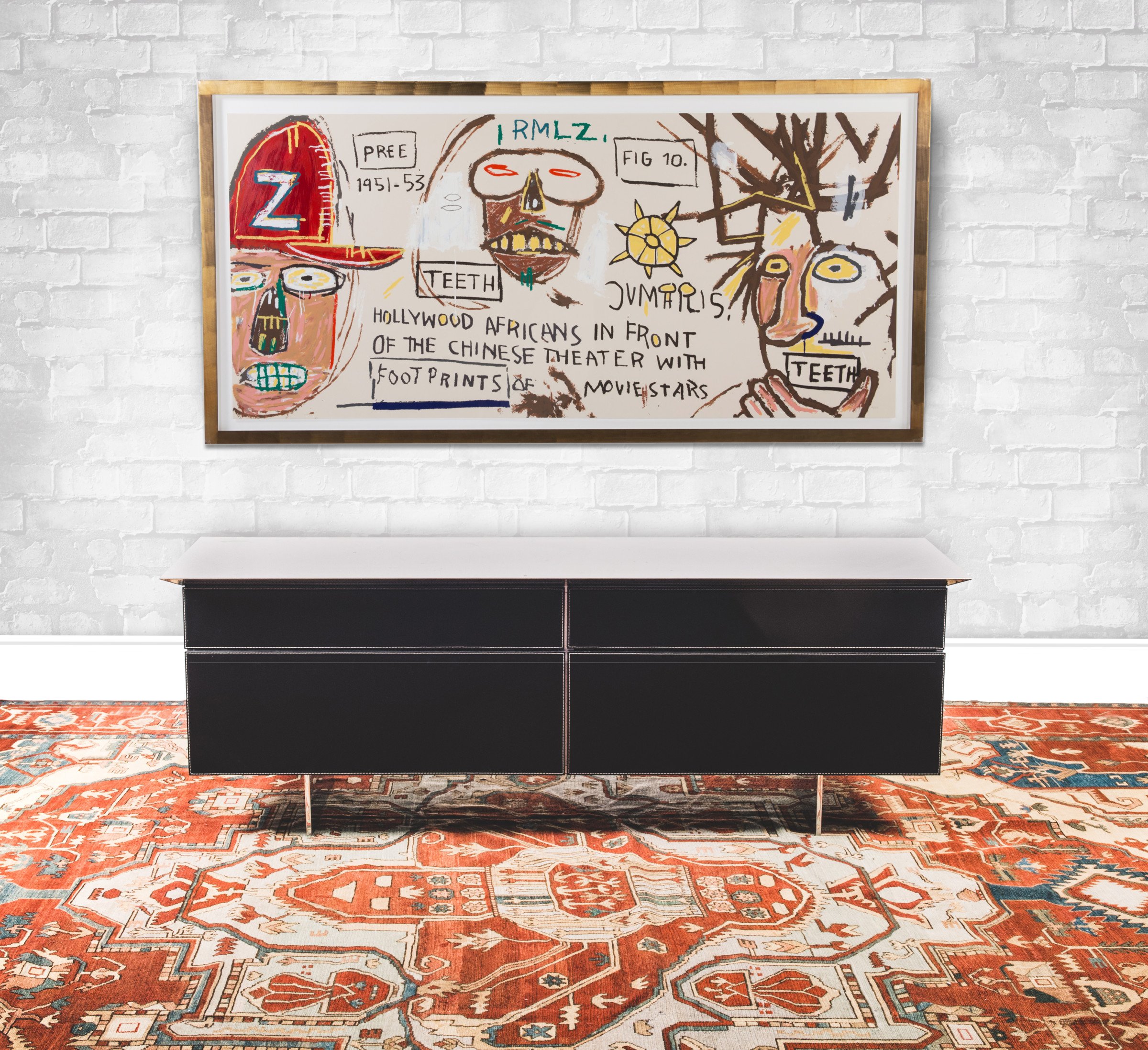 On the heels of this monumental sale, Alex Cooper is pleased to offer a work by Basquiat, in the upcoming June 17th auction. Just a few weeks after Basquiat's solidification as the most collectable artist of the 21st century, Alex Cooper will auction the highly coveted screenprint "Hollywood African's in Front of the Chinese Theater with Footprints of Movie Stars" originally created by the artist in 1983. Purchased directly from the Estate of Jean-Michael Basquiat, this work highlights Alex Cooper's commitment to offering its clients high-quality and exceedingly demanded Post-War and Contemporary artwork.
The sale also includes work by important 20th Century artists such as Andy Warhol, Alexander Calder, Robert Motherwell, Robert Rauschenberg, James Rosenquist and Romare Bearden. Another highlight of the sale is an original oil on canvas by Roy Lichtenstein. "Eccentric Cam", an early painting from 1954 featured on the artist's foundation website and listed in the Catalog Raisonné, is an important work in the evolution in the artist's long and influential career.
Other notable Contemporary works include an iconic skull by Damien Hirst, a street art print by the popular Mr. Brainwash featuring Basquiat and embellished with spray paint, and two images from Massimo Vitali's Polyptych "Knokke Beach". Additionally, Alex Cooper is offering an oversized Ice Cream Sundae sculpture by Peter Anton with a cherry on top.