Jenny Putnam RGA, AJP
Director of Fine Jewelry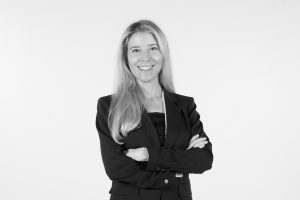 AREAS OF EXPERTISE:
• History, quality, authenticity and rarity of stones and
jewelry craftsmanship
• Extensive knowledge of jewelry designers and trends in fashion, costume and antique pieces
• Certified jewelry appraiser and gemologist who can evaluate stones and diamonds for clarity, color and cut, and can provide insight into the
jewelry appraisal process
• Topical news stories related to jewelry trends, including why buyers are interested in casual pieces that can be worn every day compared to
formal pieces, which are becoming less trendy for younger audiences.
EXPERT BIO:
• More than 20 years of experience in jewelry and fashion retail
• Putnam's main role at Alex Cooper is to source and evaluate fine jewelry items for auction buyers
• Extensive knowledge of jewelry designers, including Cartier, David Webb, JAR Jewelry, Verdura, and Van Cleef & Arpels, and can discuss different styles between designers and why these pieces increase value.
• Putnam is a registered gemologist appraiser from The International School of Gemology and is an accredited jewelry professional from the Gemology Institute of America. She received her Bachelor of Science degree in fashion retail from the University of Alabama.
Our team of certified jewelry appraisers will provide free verbal evaluations for collectors seeking to auction their jewelry. For additional information please call our jewelry department at 410-828-4838 ext 122.