Alex Cooper Auctioneers is delighted and proud to work with Catholic Relief Services (CRS) in presenting this exceptional gold coin collection to the world. Founded in 1943 by the American Catholic community, CRS provided humanitarian assistance to Europeans in the aftermath of WW II. It continues to provide assistance to people overseas who need it the most, regardless of creed, race, or nationality. It is one of the largest international relief organizations in the world, with programs in 114 countries serving 159 million people.
The proceeds from the sale of this collection of gold coins will provide urgently needed assistance to people living in emergency situations today, and they will also strengthen the capacity of CRS's partners to respond to emergencies in the future. If you can think of a major emergency in the last 70 years—the famine in Ethiopia in the mid-80s, the 2004 Asian tsunami, the 2010 earthquake in Haiti, or the typhoons that just hit the Philippines—CRS was there. The sale of these gold coins will help greatly in that cause.
Rarely does a collection of coins like this come across the auction block: They hold fabulous pedigrees (owners include Baltimore financier Louis Eliasburg, Sr., and Harry Bass, whose main collection formed the gold coin collection of the American Numismatic Museum in Colorado) and include extreme rarities, marvelously high graded coins and many branch mint coins.
Thirteen coins in the collection were minted at Charlotte and Dahlonega. Gold discoveries in the 1830s at Dahlonega, Georgia, and Charlotte, North Carolina, prompted the US Treasury to establish mints and produce gold coins at these two locations. They are always the highlight of any sale because a C or D means a rare coin, often minted in small quantities, such as the 1854-D NGC AU58 CAC $3 Princess (lot 615). The mintage of 1,120 makes it, aside from the unique 1870-S, the rarest and most expensive $3 gold piece across all grading levels.
Lot 615

---

Lot 615

---
Among our Gold dollars are some exceptional rarities and finest known coins. The 1860-D NGC MS60 (lot 602), with a miniscule mintage of 1,566, is quite rare in this uncirculated condition. The 1864 PCGS MS68 CAC (lot 603), with an estimated survival rate of 125 to 150 coins from a mintage of 5,900, is one of the finest known at Superb Gem Mint State 68. Only a total of two coins at PCGS are higher graded, an MS68+ and an amazing MS69. Our 1877 NGC MS68 (lot 604) is finest known, sharing that 68 status with a few coins at NGC and PCGS. Registry Coin collectors should certainly compete for this coin since one cannot get any higher grade.
The $2.50 Quarter Eagles are also nicely represented by rarity and exquisite grades. The first six coins are of Charlotte and Dahlonega mintage, highlighted by an 1857-D PCGS AU58 (lot 609) and an 1860-C PCGS MS61 CAC (lot 610). The 57-D has a tiny mintage of 2,364 and is scarce at all levels of preservation. The 60-C is one of four MS-61s, which makes it the finest known at PCGS and the only mint-state 60-C with CAC status.
Lot 609

---

Lot 610

---
The 1866-S $5 NGC MS62 (lot 611) carries the wonderful provenance of Louis Eliasberg, Sr., going back to 1907. This Baltimore financier accomplished in 1950 a feat previously unknown in numismatics—the formation of a collection of all copper, silver, and gold US coins minted from 1792 to 1950. Only one other coin at NGC carries a higher grade (63) than this coin, but it doesn't have the same pedigree. The $5 Half Eagles have great dates and scarcity, including coins such as the 1811 Capped Bust PCGS MS-64 CAC Tall 5 variety (lot 616). Third finest known, a 209-year-old gold coin in this level of preservation and grade is exceptionally rare. Our 1861-C PCGS AU53 (lot 620) is the last coin minted at Charlotte, and some 800+ had been made by the Confederacy when the Union Army captured the mint.
The 1861-S PCGS AU53 (lot 621) carries the pedigree of Harry Bass. The sale of his duplicates in 1999 featured thousands of gold coins, and when others had none, he often had multiples. This coin is not known in mint state, has a survival rate estimated at below 100 from an original mintage of 18,000, and is very high on the condition census.
Lot 621

---

Lot 621

---
Our $10 Gold Eagles have several coins worthy of special mention. The 1874-S PCGS AU58 (lot 626) also has the Harry Bass pedigree. At AU58, it is close to finest known; perhaps just one coin is known in uncirculated condition. The 1879-O (lot 627) is a classic rarity, with only 1,500 minted among the first coins minted at New Orleans after it closed in 1861. With an estimated survival rate of 90 to 110, this NGC XF45 is a splendid example worthy of a strong bid. Our 1914-S Indian NGC MS64 (lot 628) is harder to find in mint state than most Indians.

There are three nice $20 Double Eagles in the sale, starting with an 1875-CC (lot 629) from the Old West's Carson City mint in NGC MS62. One can only imagine what poker tables this might have crossed.
Lot 629

---

Lot 629

---
In 1907, President Teddy Roosevelt, believing that all American coins were poorly designed and not representative of great art, asked Augustus St. Gaudens to redesign all American coin types. St. Gaudens was able to finish only the $20 and $10 Indian before he passed away later that year, but what a legacy he left. The first 1907 Double Eagles were made in High Relief and were later redesigned in lower relief because, even though they are quite beautiful, they were hard to stack. This NGC-66 High Relief Wire Edge (lot 630) is a gorgeous coin and quite valuable, as is the 1928 Saint—PCGS MS67 (lot 631).
Lot 630

---

Lot 631

---
When the auction is over, the coins will have new homes, and the proceeds will go to help Catholic Relief Services provide overseas relief to people in need. To view all of the coins from the collection click here.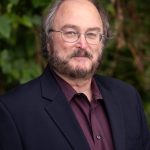 Mike Atkins
Coins & Currency Specialist
mike@alexcooper.com