In the infancy of this country one of the ways of showing gratitude and more importantly status, was to display your wealth. For the wealthy elite this was putting your worldly goods on display for all to see. These goods were usually your house and land and all the goods and décor associated with house itself, a practice that continues to this very day. These wealthy American elite wanted their neighbors and the world to know, of their pride in their newly won independence, of their "new country".

Lot 1451: Rare Chinese Export Lady Washington States Plate
With the rapidly growing American economy, this new elite class wanted a way to show their thanks to this country, and one of the easiest ways was simply "buy American," whether that meant furniture, silver, paintings and decorative arts. However, what about china dishware, the simplest yet one of the most common items in the household? Export china had been coming to the British-American colonies for at least five decades. These were however extensions of English themes, like exotic gardens and riverscapes, fascinating mandarin figures in lavish courts, English armorials and others. Where was the decoration with a uniquely American identity?

Lot 1454: Rare Chinese Export Type XIV American Eagle Dish
This unique American identity would come after The American Revolution, and featuring prominently was the American Bald Eagle. This majestic birds likeness would appear on every type of table ware and other decorative article. But why, Chinese Export one may ask? The answer is quality, plain and simple. English china ware of the same type, although very attractive and well done, was all produced by the bat transfer method and was easier to make and therefore less expensive. Chinese Export porcelain whether it be a simple "Canton Blue" cup or elaborate armorial was all done individually by hand, thus giving every piece a uniqueness. This patriotic fervor was seen in all types of eagles, patriotic themes and even a grisaille portrait of George Washington on a series of four flagons (two are in the collection of the Metropolitan Museum Of Art). You would see elaborate patriotic scenes on large bowls, commissioned by officers of the Society of the Cinncinatus and other wealthy Americans. This practice would continue up into the American Sesquicentennial (1926), featuring elaborate pieces decorated with "The Signing of the Declaration of Independence'' and "The Surrender of Cornwallis" based on paintings by American painter John Trumbull (1756-1843). These extremely rare items are featured lots in our March 5, 2022 auction.

Lot 1459: A Rare Declaration of Independence Cup & Saucer
The chance to own American History is now. To see the complete March 5th Auction click here.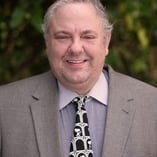 Jim Plumer
Director of Decorative Arts
jplumer@alexcooper.com