Let Us Help You Establish the Worth of Your Jewelry: Our Expertise
A valuation is the first step to selling jewelry, establishing a piece's worth.
At Alex Cooper we provide this complimentary service. Selden Morgan, Director of Sales & Fine Jewelry, a graduate jeweler gemologist from the Gemological Institute of America, has over 20 years of retail and auction experience. She brings her wealth of knowledge and resources to establishing the worth of your jewelry. Whether you bring your jewelry to us in person or contact us from across the globe, you are assured of the same exemplary service.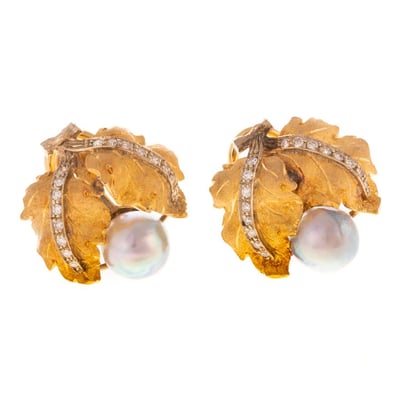 Lot 265, A Pair of Pearl & Diamond Earrings by Buccellati, sold in Alex Cooper's May 5th, 2022 auction.
The Advantage of Selling Jewelry At Auction
Whether you have inherited jewelry, or no longer wear a beloved piece, the act of selling jewelry can pose an emotional challenge. We are sensitive to this and prioritize your comfort in making the best decision. Choosing to sell your jewelry at auction offers it to the widest possible audience, thus maximizing its value. We act as an agent for our clients, guaranteeing your jewelry reaches a global audience of prospective buyers.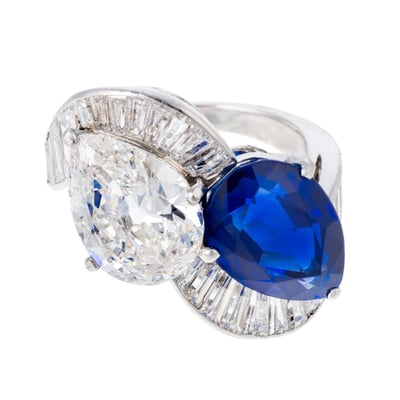 Lot 155, A Bulgari 5.10 ct Kashmir Saphire & Diamond Ring, sold in Alex Cooper's September 29th, 2022 auction.
Utilizing multiple online platforms including Alex Cooper's proprietary website, together with Live Auctioneers and Invaluable, Alex Cooper reaches collectors and buyers who are ready to pay the actual worth for your jewelry. We also offer in-person and digital preview opportunities. There are no additional fees associated with the marketing, photography and insurance of your jewelry. Our highly competitive commission is clearly stated and designed to maximize the worth of your jewelry.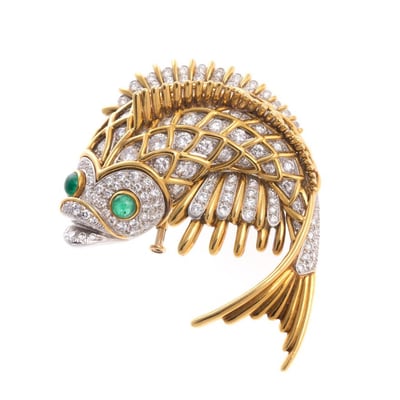 Lot 57, An 18K & Platinum Diamond Fish Brooch by A. Pakula, sold in Alex Cooper's April 6th, 2017 auction.
A Local Touch
Alex Cooper is a fourth-generation family-owned business, well known and established as the #1 auction house in the DC-Maryland-Virginia area, but with a global reach. We pride ourselves on transparency and honesty, assuring each client a stress-free experience throughout. Our consignors trust in us, knowing they will receive their settlement payment approximately 30 days after the date of the auction.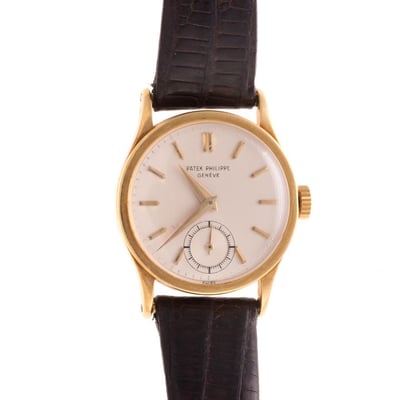 Lot 100, A Gentlemen's Patek Philippe Wrist Watch in 18K, sold in Alex Cooper's November 9th, 2017 auction.
We educate our sellers and buyers alike on the quality and history of jewelry. Making ourselves accessible through digital and in-person opportunities, including in-person previewing of each auction, zoom calls and more, we answer questions and provide personalized experiences.
Interested in knowing what your piece of jewelry is worth?