Jewelry, as with all art forms, has a rich and weathered history. There are so many different styles across all sorts of time periods that the amount of jewelry variants seems almost limitless.
At Alex Cooper Auctioneers, we take extra steps and special care to define and understand what a piece truly is and where it may have originated. Every piece of estate jewelry is analyzed and defined carefully to know what era the piece may have come from. As such, it is exceedingly important to understand what exactly some of the most common styles of jewelry sold at auction truly are.
Victorian Jewelry (1837-1901)
Jewelry from the Victorian era was tied in almost exclusively with Queen Victoria's reign during the years of 1837 to 1901. Her rule as the Queen of the United Kingdom ushered in new fashion, as she was known to have a certain fondness for the extravagance of jewelry. During this time, Britain became a powerhouse in the manufacturing of jewelry.
Pieces from this era can most often be identified by their overt extravagance, detailed granulation, and beautifully over-the-top nature. Even as the movement evolved, Queen Victoria made significant effort to retain the extravagance of the time.
Left to Right: Portrait of Queen Victoria (Photo credit: Royal Collection Trust), Queen Victoria's Diamond and Emerald Crown (Photo credit: tatler.com), example of a piece of Victorian jewelry
Art Nouveau (1890-1905)
Within the late 19th century, frequent trade with the east led to Japanese influence on practically everything, certainly not excluding jewelry. This era is marked by its inspiration from the nature of the outside world. Natural symmetry, flora, fauna, insects, etc. All of these are telltale marks of Art Nouveau.
Examples of Art Nouveau jewelry
Art Deco (1920)
During and post-WWI, the feminist movement and the emphatic strides for women everywhere led to the increasing freedom for just about everything regarding femininity. This, alongside general fashion at the time, led to extreme changes in the styles of jewelry.
Art Deco jewelry is denoted by its dramatic, abstract patterns and its bold colors. Sharper edges and more geometric designs all exemplified the changes of the times.
Examples of Art Deco jewelry
Retro Jewelry (1930-1940)
Retro Jewelry truly began alongside the rise of Hollywood and the concurrent popularity of celebrities. If the Victorian Era is marked by its extravagance, then the Retro Era is marked by its boldness. Everything from this era, much like Hollywood, was flashy and bold.
Jewelry became larger and larger. Bows, flowers, and stars were all the rage. Every single aspect of this era was about glamour – all, of course, set by the celebrities of this world.
Left to Right: Elizabeth Taylor, Example of Retro jewelry
Hopefully in discussing these four movements it has helped you understand jewelry in a much deeper sense than before. Like all art, jewelry continues to draw from the past to create new innovations and styles never seen before.
Be sure to check the auctions live right now at bid.alexcooper.com, or, arguably even easier, download the Alex Cooper App, available on:
iPhone Users - The App Store
Android Users – The Google Play Store
Cormac Jensen
SCAD Class of 2025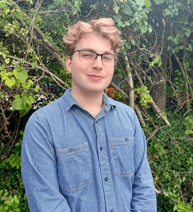 If you like what you read, pass it on and share on social media! – Facebook & Instagram