The August Art Auction presents an exciting selection of works from the private collection of Dr. Gloria Bozeman Herndon of Washington, DC. The collection is full of art and artifacts from Dr. Herndon's travels and work as a diplomat, entrepreneur, and economist. One unique and intriguing aspect of her collection is a group of handmade quilts from The Intergenerational Quilters Cooperative based in Louisiana and Mississippi. The Cooperative was a project of Dr. Herndon's and the quilts were part of an African American Quilting Exhibition at the Smithsonian Anacostia Community Museum.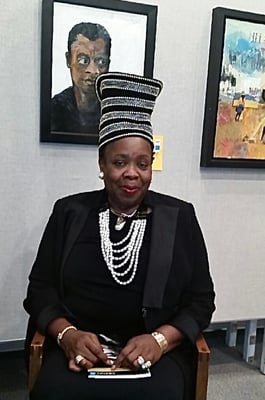 African American quilts are significant artistic pieces of both the past and present history for black Americans. They give the view valuable history lessons and tell stories. They are symbols of community and culture. Not only did quilting help provide community and independence, Black and white women also utilized their quilting skills to create positive reform in the mid to late 19th century. Their quilts were sold at various events to provide funds for the Underground Railroad.
From watching their mothers, aunts, and grandmothers, quilting was passed down as a craft. The Intergenerational Quilters Cooperative brought generations together to continue the tradition and skill of quilting. To participate in the quilting bees, members were required to bring younger artisans to learn the craft. Thus, while African American quilts have a rich history, the skill and the work carries on to today. Baltimore's own, Stephen Towns, uses quilts to tell stories, most importantly the live of Nat Turner and his slave rebellion in 1831. Auction markets are seeing quilts take a well-deserved spot in art collections.
The collection also includes a stunning quilt made in Liberia titled "Liberia Hope" by Quageh. Lot 1395 is a tomato red quilt with an applique tree.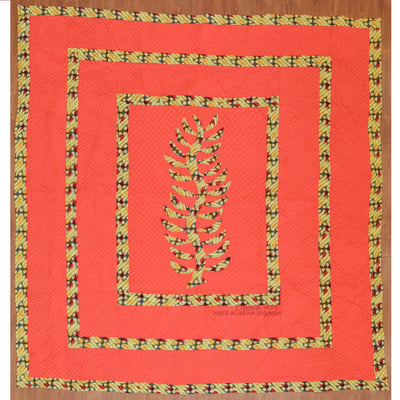 Lot 1395, Quageh Liberia Hope Hand-Stitched Cotton Quilt
Other favorites from the collection: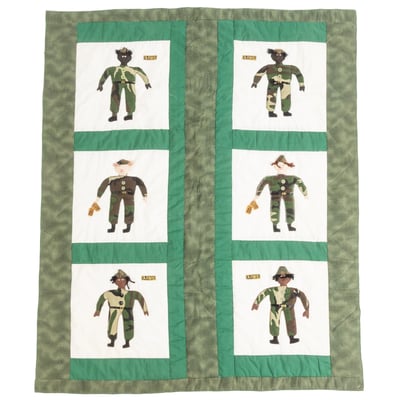 Lot 1380, Hand-Stitched & Appliqued US Army Quilt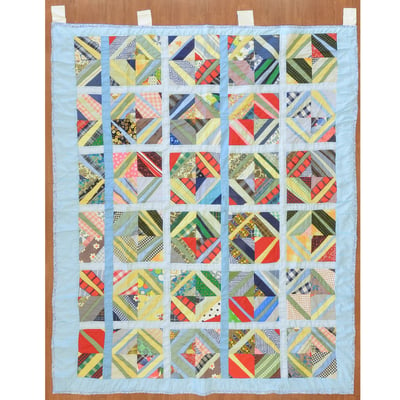 Lot 1385, Hand-Stitched Patchwork Quilt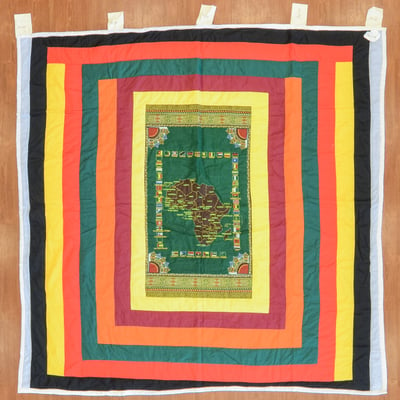 Lot 1386, Hand-Stitched "Map of Africa" Quilt
Don't miss this incredible opportunity to own one of these beautiful, one-of-a-kind works.
Happy Collecting!
Kathleen Hamill
Director of Modern & Contemporary Art
kathleen@alexcooper.com