When we think of Modern and Contemporary Art, we often picture works of riotous color and bold statement. But, a monochromatic collection has been a part of the contemporary art world for the 20th and 21st centuries. A Monochromatic Art Collection refers to consciously curating an art collection based upon a single color, hue, or variations on that hue. Black and white art falls into this category and is a soothing, creative choice that subtly integrates with the design of the room for a timeless, modern look.
An example of the idea that less (color) can sometimes be more.
The May Gallery Auction has numerous examples of monochromatic works that would all blend harmoniously for a lovely curated collection. The key to successfully collecting monochromatically, is to create interest with various mediums, subjects and even texture.
Below are my choices to create a monochromatic collection.
Lot 1228: Pablo Picasso "La Pique (1)" lithograph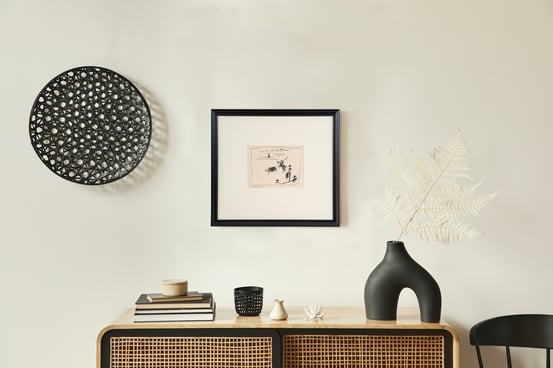 Picasso frequently worked in black and white. "La Pique (1)" from the 1961 series, "A Los Torros Avec Picasso" is a not to me missed piece. Simplistic in its design, it is a notable work from a favorite artist.
Lot 1247: Raphael Soyer "Portrait of a Woman" lithograph


Soyer was a Russian/American printmaker and painter and is identified as a Social Realist because of his interest in placing his subject in settings which included the streets, subways, and artist's studios of New York City. I love the lithographs by Soyer, they look just like drawings.
Lot 1248: Herman Maril "Cat-Tails" lithograph



Maril, a well known Baltimore artist, usually uses color in his works. This black and white piece is interesting to me in that it is so unusual. I love the strong contrasts and the simple outlined sun.
Lot 1268: James W. Voshell "The Conversation" pen and ink


American artist Voshell, creates this lovely, small work by employing a stippling technique to the drawing. It is a complex treatment of an everyday scene.
Lot 1280: A.Aubrey Bodine "Ten Thousand Vinegar Barrels" silver gelatin print


Black and white photography is the epitome of a black and white/monochromatic collection. This 1944 work by Bodine is exceptional due to its strong geometric shapes and the copious hand written notes and exhibition labels attached to the back of the piece.
Lastly, sculpture can also play beautifully into a monochromatic collection and interior. I love lot 1235 by artist and activist, EJ Montgomery. "Abstract Vessel" in ceramic, would look amazing on a table in front of a monochromatic gallery wall. The piece is 22 ½ inches tall, so it makes quite a statement.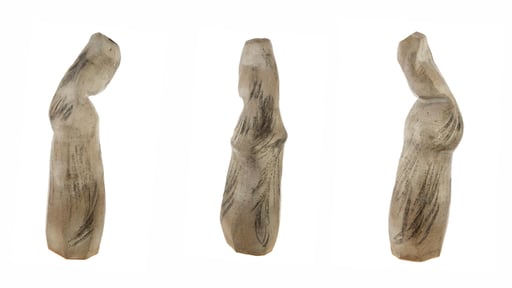 For more information on the lots listed, or to view the entire auction, click here.
Happy Collecting!
Kathleen Hamill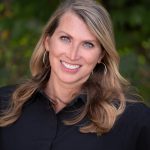 Director, Modern & Contemporary Art
Fine Art Appraiser, USPAP
kathleen@alexcooper.com