With tennis season upon us, we take a look at how the tennis bracelet got its name.
It's the 1987 U.S. Open. Tennis star Chris Evert and her opponent are engaged in a tense, fast-paced rally. Suddenly, the clasp on Evert's diamond bracelet breaks and it slips off her wrist. Officials stop the match and allow the athlete to recover her bracelet before resuming play. Recalling the event during a press conference, Evert mentions losing her "tennis bracelet," or so the now-debunked origin story goes.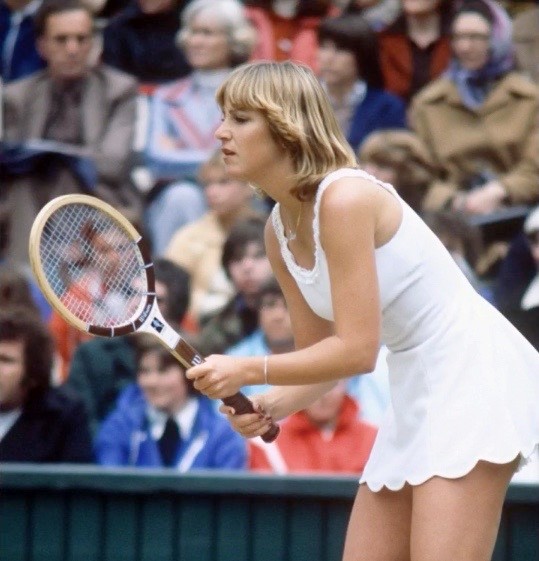 Chris Evert in 1978, Photo by Charles Knight/Shutterstock
The story turned out to be a fabrication, with references to tennis bracelets documented well over a decade before the fabled match. Nonetheless, the myth still looms large, and nearly every discussion of tennis bracelets—especially during tennis season—involves a recitation of the apocryphal origin story. While Evert remembers losing a diamond bracelet during a 1978 tournament (possibly the years got mixed up?), most jewelry scholars—most notably Marion Fasel of The Adventurine—believe that, in reality, the name was adopted during the 1970s in response to the star player's virtually unprecedented pairing of sportswear and diamonds. Thought to be a bit on the flashy side, it was one of the first times a public figure had donned high jewelry while playing a physically demanding sport.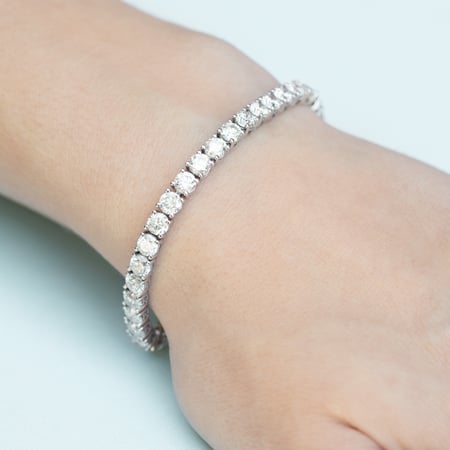 Lot 199, Photo credit: Vivian Marie Doering
The centerpiece of Evert's on-court fashion, tennis bracelets—also known as line bracelets or eternity bracelets—traditionally comprise diamonds of similar sizes and cuts set in a flexible line. The classic bracelet style has been fashionable since the Art Deco era, when women's wrists featured stacks of platinum and old European-cut diamond line bracelets. But its popularity (and sales) reached new heights during the 1970s, thanks in large part to Evert's fashion-icon status, as well as other "disco era" trends.
No longer reserved for evening gowns and black-tie events, opulent diamonds and heavy gold were part of more casual ensembles: bellbottoms and free-flowing trouser suits; miniskirts and wrap dresses. In her discussion of the tennis bracelet, Fasel cites 1970s contemporaries from prominent jewelry houses—Tiffany & Co.'s diamonds-by-the-yard necklaces by Elsa Peretti and Cartier's Love Bracelet by Aldo Cipullo—that use luxurious materials to create simple, easy-to-wear jewels. Light and flexible, the tennis bracelet embodies the chic effortlessness of 1970s fashion.
Today, the tennis bracelet remains a jewelry collection staple. Our July 21st Gallery Auction features several shiny tennis bracelets, as well as a couple of their 1920s predecessors.

Lot 122: A 5.00 ctw Diamond Tennis Bracelet in 14K
Lot 122 is a true classic, boasting 5.00 carats of sparkly round brilliant-cut diamonds in 14-karat white gold.

Lot 199: A 12.90 ctw Diamond Tennis Bracelet in Platinum
For even more bling, see Lot 199: an impressive 12.90-carat diamond tennis bracelet in platinum.

Lot 115: An Art Deco 5.00 ctw Diamond Bracelet in Platinum
The stylized links on Lot 115 put a unique spin on the Art Deco line bracelet. Dating to around 1925, the bracelet features 5.00 carats of old European-cut diamonds set in platinum.

Lot 217: An Art Deco 3.50 ctw Diamond Line Bracelet
Lot 217 is another Art Deco dazzler comprising square platinum links set with 3.50 carats of old European-cut diamonds.
While the exact details behind the tennis bracelet moniker may be up for debate, we can still thank Chris Evert for her role in making the iconic style truly timeless.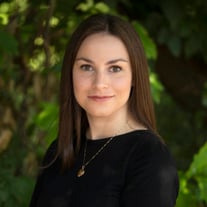 Erin Riggins-Hartlaub
Specialist, Fine Jewelry, GIA GD & AJP
erin@alexcooper.com