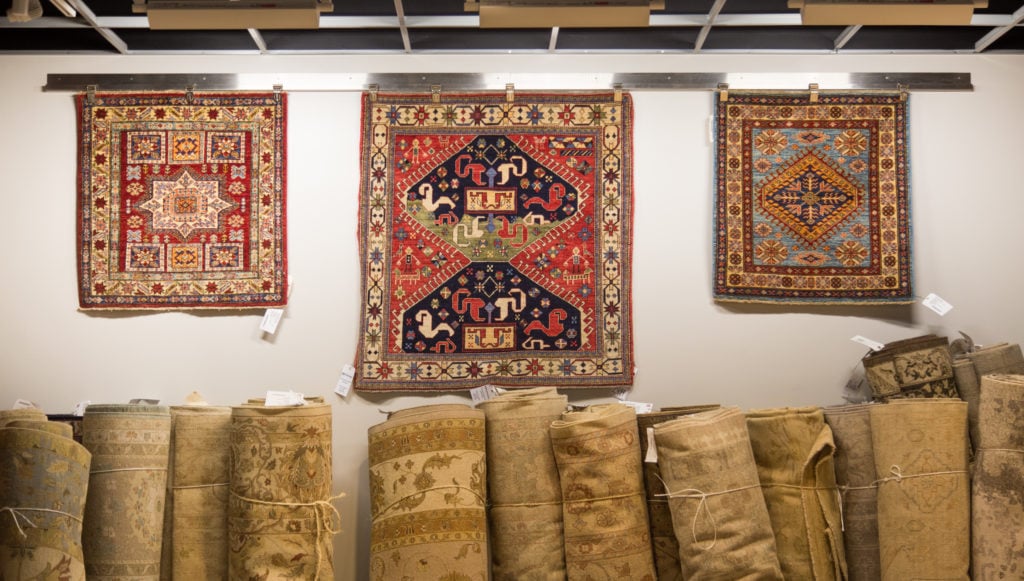 Most people are spending all of our time at home these days, and it is only natural that we find ourselves reexamining our interior spaces, wanting a little freshening up in one area or another. Whether you have had the same pattern play going on in your living room for the past 20 years, or it's the guest room that we never got around to decorating – there is no time like the present to address these easy-to-fix design challenges. I have put together a list of easy, refreshing ways to update your interiors that will leave them welcoming and Zoom worthy, and leave you wanting to spend even more time, if it's possible, at home.
1). Discover a Rejuvenating Rug
So much about a space is the layering of textures and patterns. The first thing you notice when you walk into a room is the rug, so why not have it be the first thing you switch up for a breath of fresh air? Whether you are looking to bring a little bold excitement by placing pattern against pattern, or bring some serenity into a neutral setting by adding a solid textured rug, you have a few options to breathe new life into an existing design palette. It can also be fun to mix styles – layer an antique rug under modern furniture for a statement making look. Switching the floor covering is a great way to give existing furniture a brand new facelift.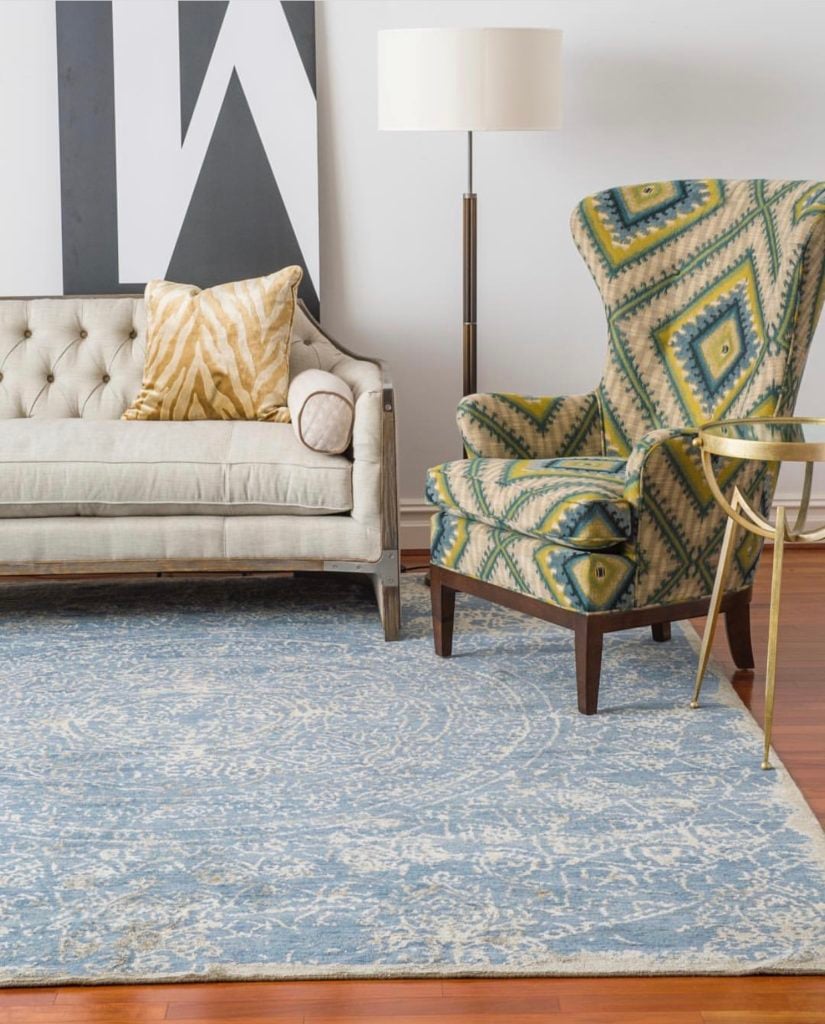 2). Set the Indoors Free, Invite the Outdoors In
With many of us feeling cooped up at the moment, the idea of the warmer weather is extremely exciting. Why not invest a bit more in sprucing up the outdoor furniture, creating an outdoor living space that allows for additional seating options. Lush blankets and oversize pillows can turn a once-thought-of daytime space into a gathering opportunity that lasts well past sundown. In addition, adding some dramatic house plants to our indoor spaces has not only proven to improve one's mood, but the large leafy versions also add a much needed punch of color to otherwise quiet corners.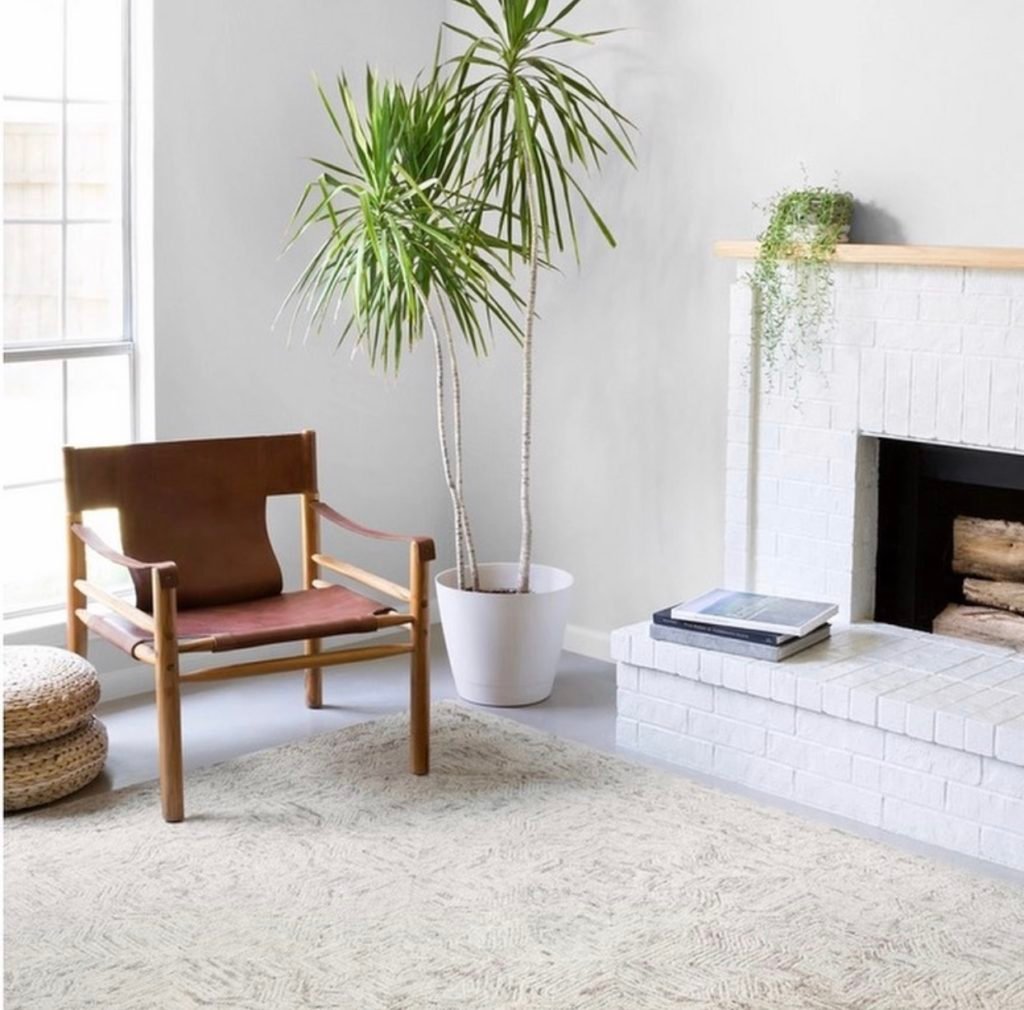 3). Transform your Layout
Nothing changes a space's energy as quickly or literally as reworking the layout of the furniture. Don't overthink it. If you have the manpower, experiment with a few different layouts: float the sofa in the middle of the room, rotate the coffee table 90 degrees, pull new chairs in from another room to create an entire new seating group. A writing desk placed in the Kitchen suddenly becomes a work station. If you think outside the box, the options are endless.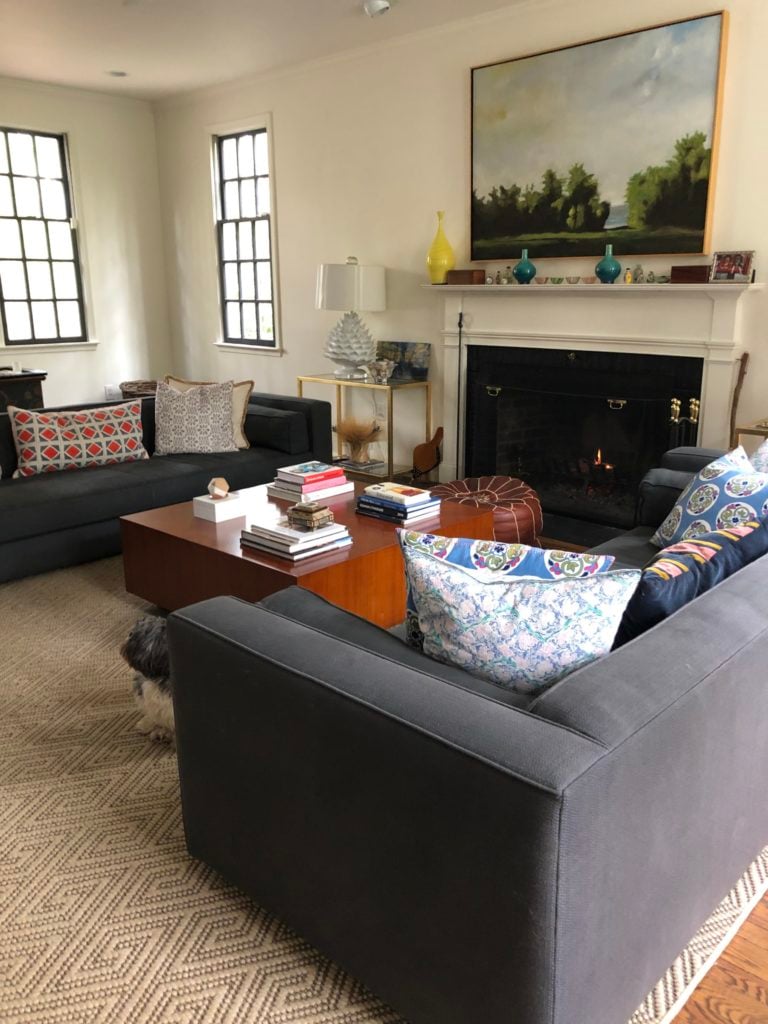 4). Pump up the Hardware
Trends come and go, and that is why we love them. They are non-committal, and in the design world, when done in very small dose, bring a fun update to an older piece of furniture that is well worth holding onto. Switching out the hardware on a dresser, or entry hall table (or any piece that allows for it) is a great way to bring some modernity to a piece that has been in your life for a while that could use a little freshening up. Experiment with finishes and see how it can transform the entire look and feel of a piece. This is also a fabulous tip if you shop the design auctions online. The difference between a worn out piece and a fabulous piece, could be as simple as switching out the hardware. (Alex Cooper Discovery Auctions are a great place to find pieces where this tip is useful!)
As we continue to navigate this new normal together, let us find pleasure in the simple, comforting things, design being one of them. Let my tips start to give you some ideas of your own. I can answer any rug queries you may have, or assist with any design projects you are interested in exploring. I think we can all agree after this experience, it is much more enjoyable to create something together, than to tackle it alone.
Heather Haas
Senior Designer, Director of Rug Sales
Alex Cooper Gallery of Rugs
443-470-1423
Hhaas@alexcooper.com