As Director of Modern and Contemporary Art, I often get to auction the work of renowned glass artist, Dale Chihuly. But, the November 5th auction is special because it brings two very different, but equally stunning, works by Chihuly to the public. Dale Chihuly, an American glass artist famous for moving blown glass into large sculpture, boasts having works in over 400 permanent collections around the globe. From the Pacific Northwest, Chihuly founded the Pilchuck Glass School in Stanwood, Washington, where he created and mentored other glass artists. Chihuly operated the glass blower pipe on his own until an accident in 1979, which saw him move as director and supervisor to the glass blowers who actually held the pipe which allowed him to the view the works from many angles. Chihuly's works are recognizable due to their asymmetry and organic shapes, formed by using gravity and centrifugal force.
The first stunning work, appearing at Lot 1240 "Brown Macchia Bowl," is from the Macchia Series. Interestingly, the stately piece was acquired by the seller in a trade—a car for the bowl! Macchia, Italian for spot, was inspired by Chihuly's desire to use all 300 colors in his studio and brings unexpected color combinations with a speckled effect to the works. Of the Macchia Series, Chihuly stated, "I put one color on the inside, then sort of a translucent or opaque white in the middle, and then another color on the outside. I loved the ones that seemed to make the least amount of sense, like the really crazy ones—purple and chartreuse."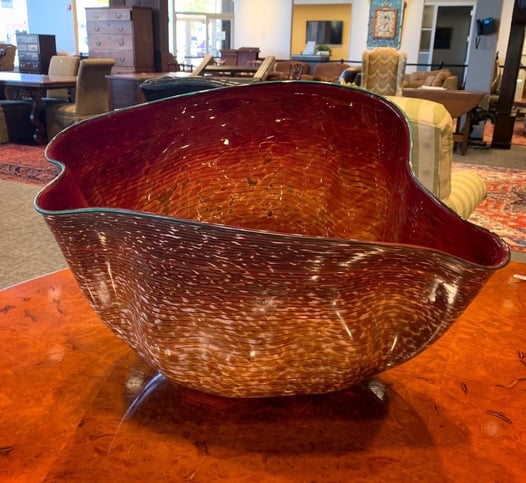 True to form, Lot 1240 has a brownish/purple exterior, a vibrant red/orange interior and a teal lip. The beautiful effect is achieved by fusing colored glass chips to the exterior of the piece to create the spotted appearance. This work is a stunning addition to any collection.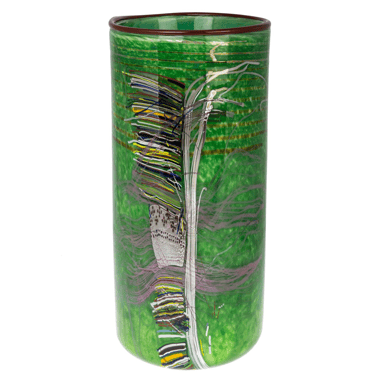 The second Chihuly, Lot 1241 "Green Navajo Blanket" is an example of his Cylinder works which utilized the technique of glass thread drawing. These works, from the Navajo Blanket Series, depict the influence of the Native American textiles found in the Pacific Northwest. The glass thread drawings was revolutionary. Of the technique Chihuly explained, "We came up with this technique where we'd lay out little bits of glass on the steel table to create a pattern or drawing, and then pick it up with the molten glass, and then blow that glass into a form."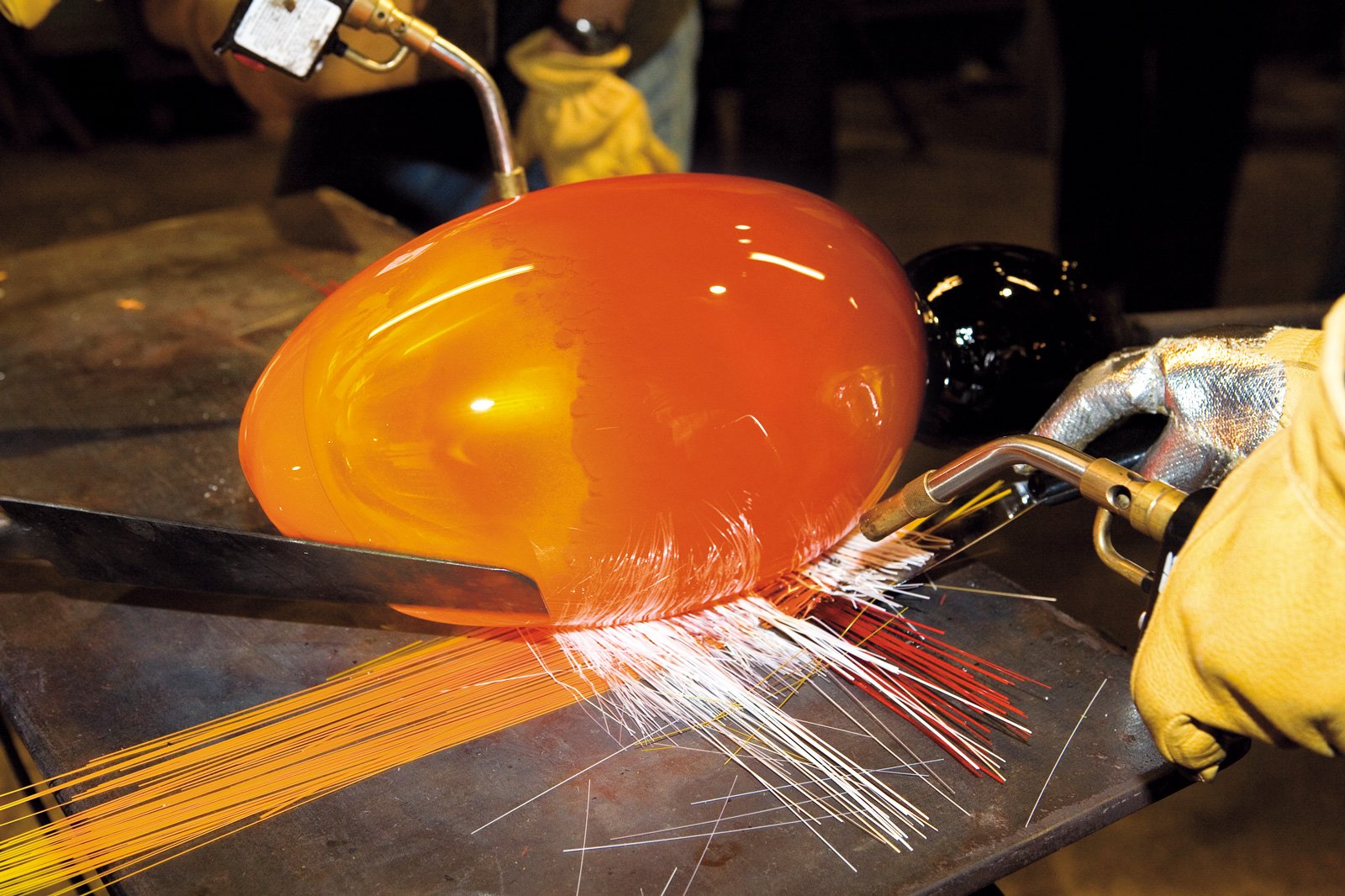 Photo—of glass thread drawing—Courtesy of Museum of Glass, Takoma, Washington, 2006, Chihuly.com
The green glass used in Lot 1241 is gorgeous and vibrant and unusual in terms of how we think of a Chihuly. For the collector, that uniqueness is all that more appealing. Both glass works are signed and dated 1984 and either (or both) would be an important addition to a collection.
Happy collecting!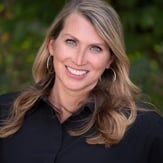 Kathleen Hamill
Director, Modern and Contemporary Art
Fine Arts Appraiser, USPAP
kathleen@alexcooper.com
Cover photo from Jiaqian AirplaneFan on Wikimedia Commons