On November 4th, Alex Cooper brings three of renowned modern artist Tseng Ying Pang's works to auction, the first grouping of 25 Pang paintings to be place for sale by the auction house. With the consignor being Pang's own cousin, buyers are sure to find some treats.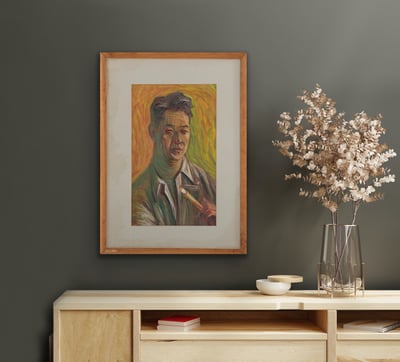 Born in Tokyo in 1916, Chinese artist Tseng Ying Pang was raised in Beijing, and had a fairly conventional arts education. He began by studying classic calligraphy with his mother, moving to traditional Chinese painting at an early age. At 18, he was accepted to the Jinghua College of Art at Beijing's Beiping University; there, he ornamented his precision in Eastern painting with studies of Western style. This combination brought him a scholarship to Japan's Nihon University. In 1949, he and his family moved to Taiwan, where he taught; the move was followed quickly by his first solo exhibition in 1954, at New York's Argent Gallery.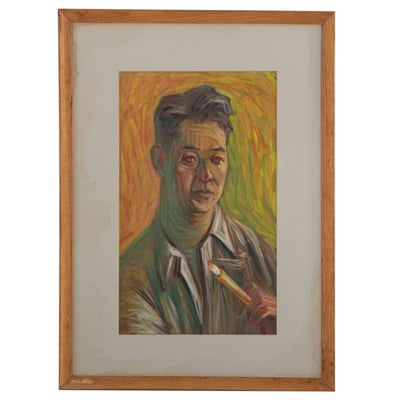 Lot 1341, Tseng Ying Pang. Self-Portrait with Cigarette, oil
Pang fast became a prominent member of the modern painting movement of the 1950s and '60s, specializing in oils (three of which can be seen here!). In 1965, he was given the Chiang Kai-shek Award, the highest national honor an individual can receive in China. One year later, he settled in the United States, further solidifying his well-deserved place in modern artistry.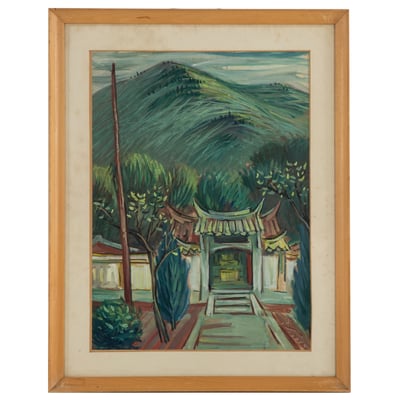 Lot 1342, Tseng Ying Pang. "Blue Cloud Temple," oil
Pang's work is characterized by its fusion of Eastern and Western practices. His earlier oil paintings were crafted in the surrealist style, utilizing the dynamics of brushing, smearing, dripping, and flowing. His use of dynamic color, vibrancy, and palpable texture brings to mind the Five Dynasties period; as an artist, he was heavily inspired by the textile arts of the Tang Dynasty. His attention to composition and the science of art lends his work a sense of Western culture.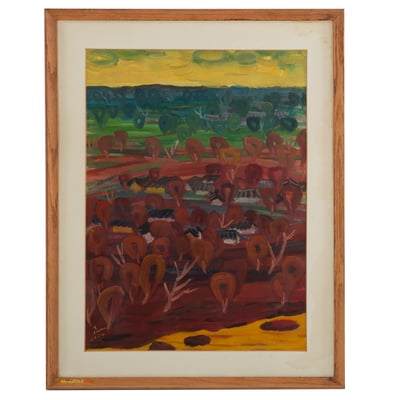 Lot 1343, Tseng Ying Pang. "Landscape/Perspective," oil
Pang's oils have been shown at the Lin & Keng Gallery (Taipei), the Taipei Gallery (New York), the Church Center of the United Nations (New York), the 1977 International Art Exposition (Washington, DC), the Kunst Galleria Haudensenschild and Laubscher (Bern), and the Brooklyn Museum (Brooklyn), among a multitude of others. His are a true treasure to own, and this is a chance to leap at.
Kathleen Hamill
Director of Modern & Contemporary Art
kathleen@alexcooper.com