Abigail Goodman and Brooke Friedman, Directors of the Luxury Handbags and Accessories department, are thrilled to highlight some standout items from the upcoming August 26th Gallery Auction. This collection consists of 64 beautiful items beginning with Lot 300 and features a range of pristine like new pieces, to rare vintage finds.

Lot 302 - A Louis Vuitton Satellite 53 Suitcase
Travel in style with Lot 302, A Louis Vuitton Satellite 53 Suitcase. This suitcase is in perfect condition and is ready to see the world. It features functional Vachetta leather strap detailing at the front and an embroidered shoulder strap for ease of use. The inside includes compression straps to make packing easy.

Lot 306
- A Chanel Crown Station Necklace
This stunning Chanel Crown Station Necklace is so fabulous it will make anyone feel like a queen or king. From the Season 26 Collection, it features multiple royal motifs with the CC logo seen on each one, with a larger drop motif at the front center. Such a statement piece!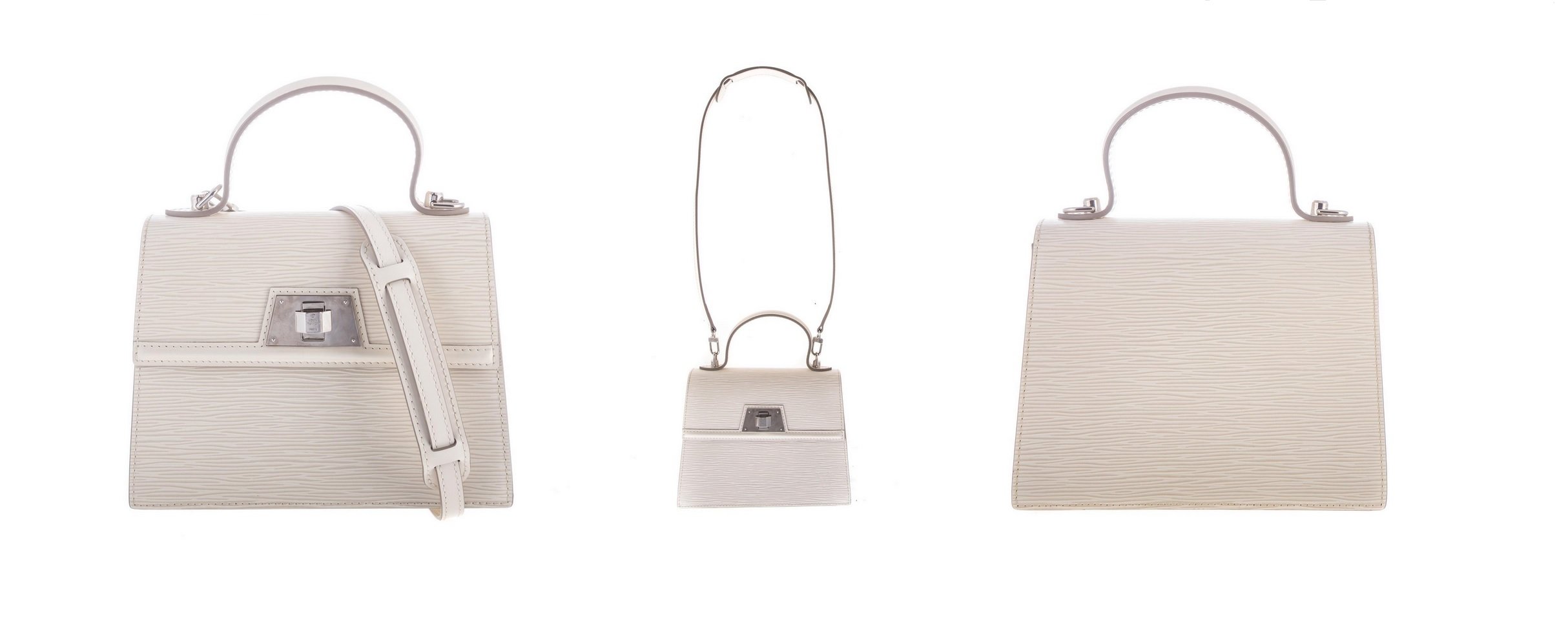 Lot 313
- A Louis Vuitton Sevigne Bag
It's sophisticated, it's versatile, it's timeless, it's a Louis Vuitton Sevigne Bag. In a beautiful neutral cream colored Epi leather, this bag will lend itself perfectly to so many occasions. Remove the shoulder strap and it can easily be styled with a dress to a formal dinner or add the strap back on and wear it with jeans for a day of shopping.

Lot 322 - A Celine Large Printed Pouch
With variations of this style selling out in stores now, it's time to get your hands on this beauty. Featuring the iconic Celine text logo at the front and a casual canvas fabric with brown leather trim, this bag has a little of everything. Carry it on its own or use it inside a bigger bag.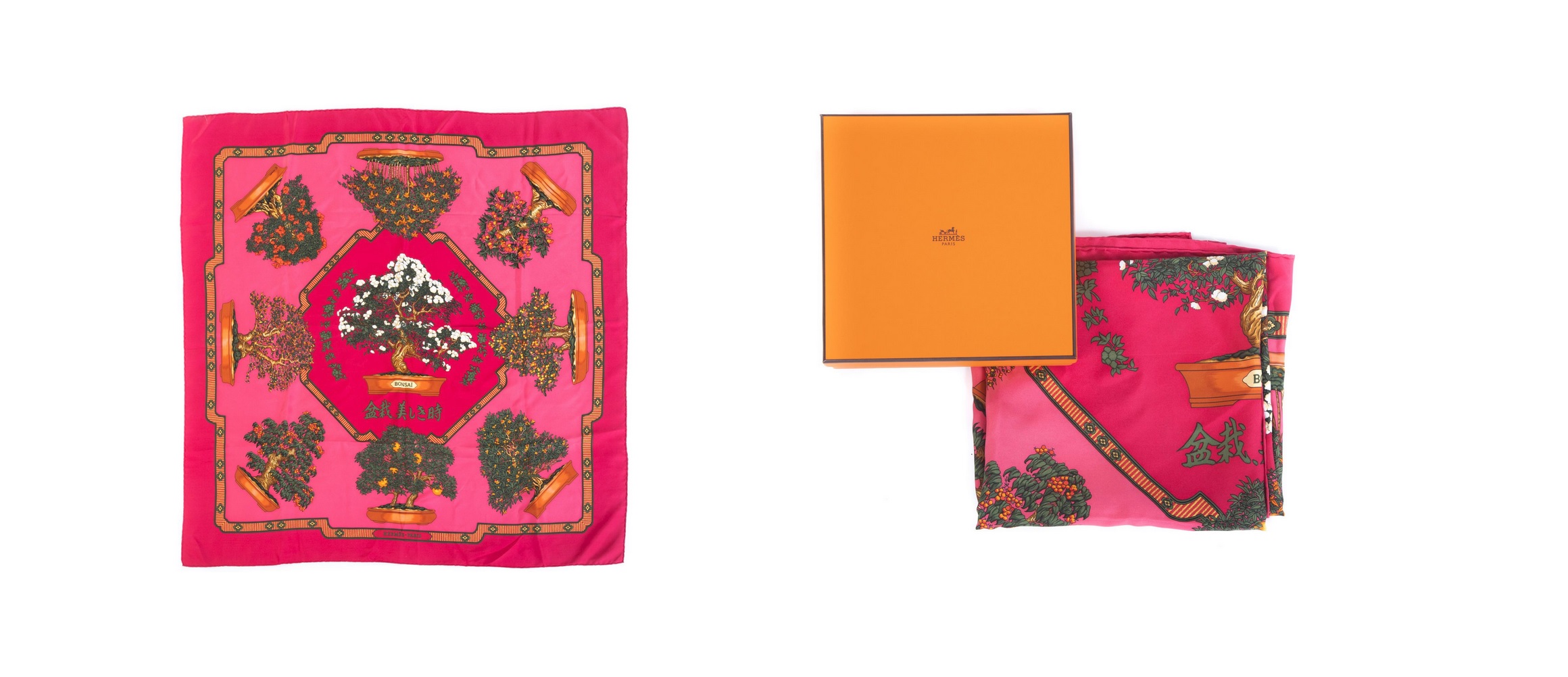 Lot 325 - An Hermes "Les Beaux Jours De Bonsai" Scarf 90
There are so many reasons an Hermes scarf always makes our favorites list and this one displays them all. The colors are vibrant, the pattern is stunning and the quality is truly unmatched with its hand rolled edges. This pattern is not currently in use by Hermes, which makes this scarf a truly unique addition to the August 26th Gallery Auction.

Even if you're not traveling to Italy right now, this bag is giving us all the Capri vibes you need for summer. It features a fabulous yellow canvas exterior with the unmistakable Prada logo at the front. Take this bag to the market or the beach, it's perfect for all your summer needs.

Lot 338
- A Chanel Medium Easy Flap Bag
The Easy Flap is just that, Easy!
Get the look of a Classic Chanel without the hassle and extra weight from the traditional double flap. The Easy Flap Bag has the classic Chanel look from the outside but features a zipper at the interior for convenience. Sometimes fashion and function actually do collide!

Lot 345 - A Fendi Lizard-Trimmed Beaded Baguette
Vintage bags are all the rage right now and here is your opportunity to make this Lizard-Trimmed Beaded Fendi Baguette yours. If you are looking for detail and embellishment, this bag is the one for you. The Baguette bag was the "it" bag in Sex and the City and they are still coveted today.
To view more of the August 26th Handbag and Accessories highlights, please view the IGTV brought to you by the Luxury Handbag and Accessories department, displaying the top picks from the auction. To view the full collection click here to browse, bid and buy.


Angela Donati-Miller
Director of Handbags & Accessories and Senior Coordinator
angela@alexcooper.com