On Friday, November 5, 2021, Alex Cooper Auctioneers will offer a remarkable collection of Americana of the colonial and early national period. The sale will include about 250 lots: historical documents, edged weapons, firearms, and a broad selection of memorabilia. The majority of the auction will comprise the collection of a Marylander who had a passionate life-long interest in the topic. Many of the documents were purchased from Walter Benjamin Autographs, in New York, beginning about 1961 and continuing into the early 2000s. Likewise, William Guthman was a principal source for firearms and other memorabilia.


About 140 lots of rare and significant historical documents will lead the auction. In keeping with his love for history, the collector carefully selected material for its historical significance. The strength of the collection rests in the colonial and early national period. These include items from Virginia, Maryland, Pennsylvania, Massachusetts, and the Old Northwest. Among them are early surveys, including one at Great Falls, VA, for King Carter, 1728 (Lot 2020); another survey executed by Anthony Wayne, near East Town, PA, 1773 (Lot 2024); a receipt from Thomas Cresap to Maryland Governor Samuel Ogle for arms and ammunition, 1736, (Lot 2013) in preparation for war with Pennsylvania; an original indenture from William Penn, signed, 1681 (Lot 2021); an unusual Massachusetts document, 1683, annotated and signed by Gov. Simon Bradstreet (Lot 2026); a fine selection of French & Indian War material (Lot 2029 and following); a collection of letters and documents of Pennsylvania Signers of the Declaration of Independence (Lot 2038 and following); a George Washington ALS, 1782, introducing a Native American officer, and a signed soldier's discharge, 1783 (Lots 2045 and 2046); multiple items pertaining to Anthony Wayne, William Irvine, Walter Stewart, and Otho Holland Williams, together with a range of other Revolutionary War officers (Lot 2049 and following). There are also several British documents, including orders of Queen Elizabeth's Privy Council, 1560 and 1599 (Lots 2003 and 2004), each with several signatures; a letter written by Samuel Pepys for Edward Montagu in February, 1660, as they prepared to sale to Holland to return Charles II to the British throne (Lot 2005); together with letters and documents of various officers and political figures associated with the British colonies in America.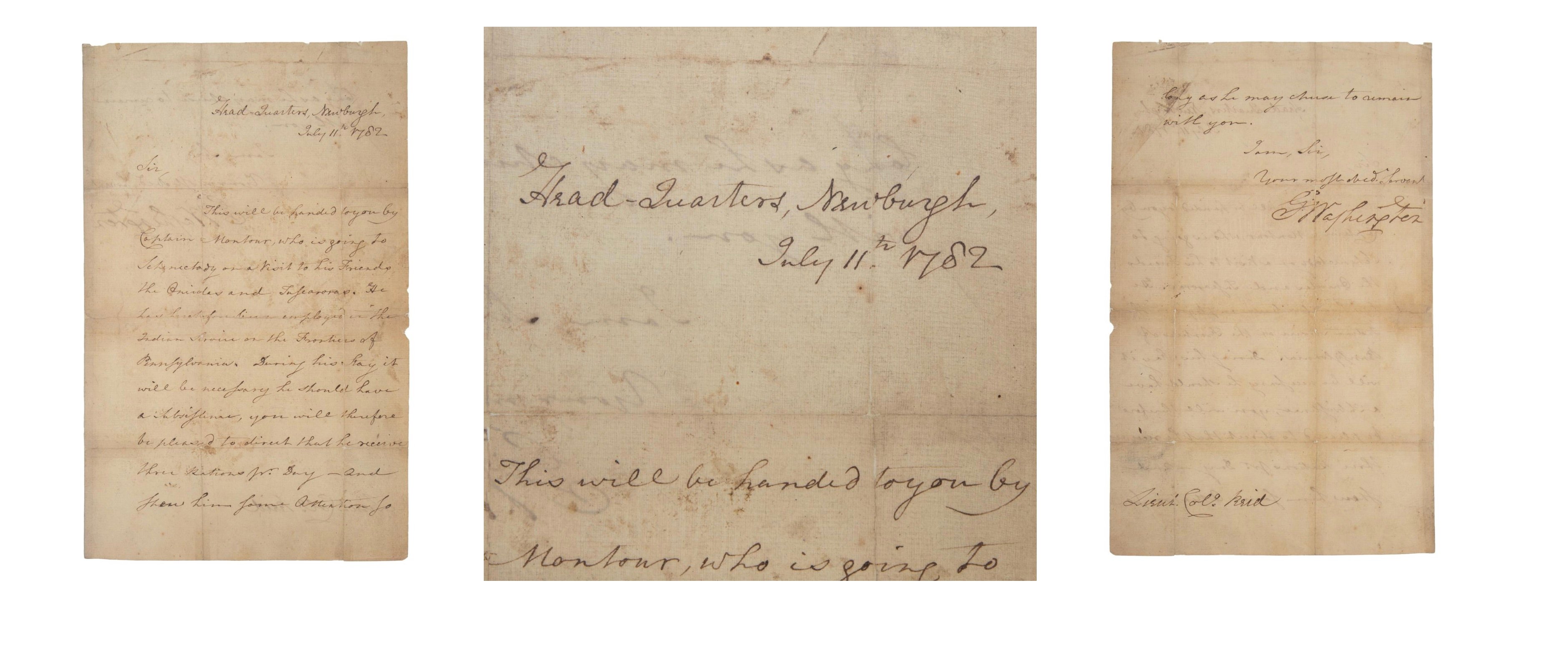 The collection includes an interesting array of edged weapons, including swords with documented association with the soldiers who carried them (Lot 2150 and following). Firearms include a Wilson fusil with New Jersey markings, c.1757 (Lot 2200); Brown Bess muskets (Lots 2201, 2202, and 2206); Charleville muskets with American markings (Lots 2204 and 2205); a Springfield Indian Carbine, c. 1808 (Lot 2210); and a selection of Kentucky rifles by various Pennsylvania makers (Lot 2216 and following).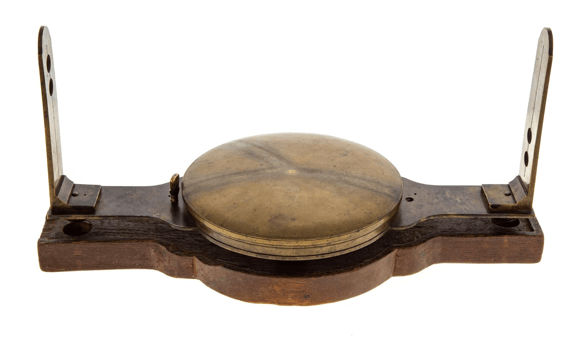 Rounding out the sale, there is a broad range of military and other memorabilia. These include buttons, badges, and belt plates (Lot 2233 and following); cartridge boxes (Lot 2244 and following); portrait miniatures (Lot 2140 and following); telescopes (Lot 2255 and following); surveyors' compasses (Lot 2266 and following); and octants in cases (Lot 2250 and following).
An illustrated catalog is available online here.
Do you have similar material to sell? Our expert, Richard Hall, would be happy to discuss Alex Cooper's services.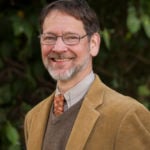 Richard Hall
Specialist of Rare Books and Ephemera