Design shopping of any kind can be overwhelming. If you don't head into the project inspired by something you saw on tv, you are not working with a designer, or you don't have the proper specifications, you will be lost. My years in this business has allowed me to develop an incredible empathy for our clients and the decision making process. I have put together some helpful tips about where to begin. It is invigorating to start to think about getting back to a new usual routine, and sprucing up our living spaces, appreciating that they have now become our primary relaxation headquarters.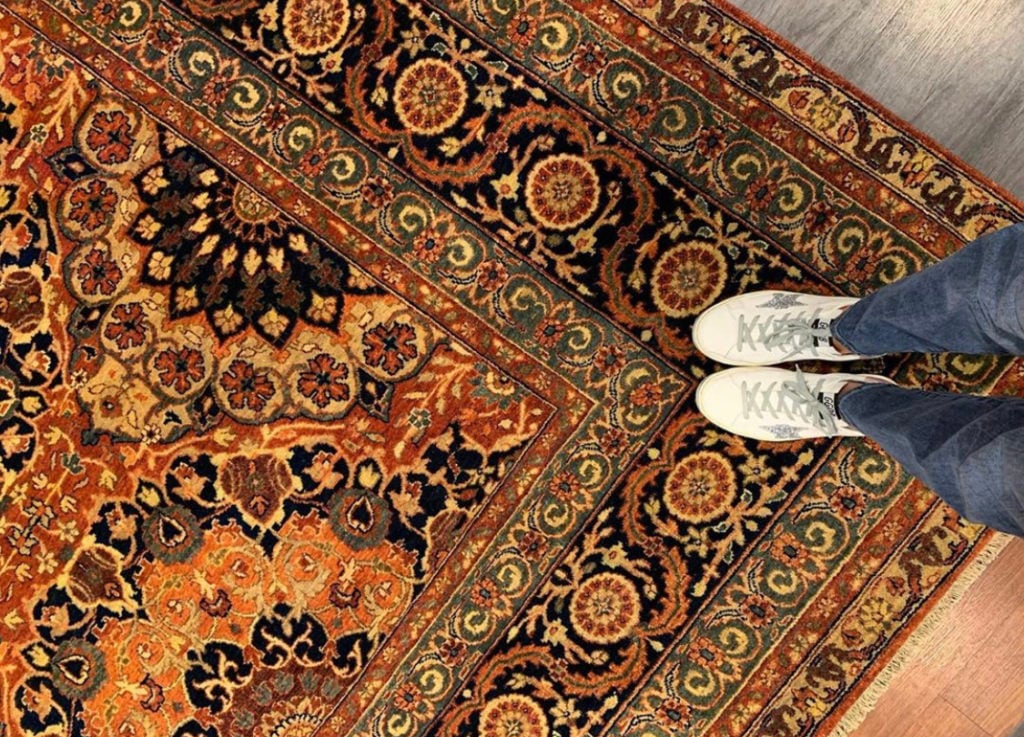 1). First, Determine the Best Furniture Layout
How do you socialize? Is there a lot of traffic moving through this room? Do you love to gather around the TV? These all are factors that will dictate how you arrange the conversation spaces in your room. When arranging the furniture, you will want a room to have balance. You don't want a space to feel lopsided or jarring. This can be accomplished by mixing heavier upholstered pieces with open frame type tables, for example. Mixing the variety of shapes is also an easy way to achieve instant balance – if you have four angular chairs, throw a round coffee table into the grouping.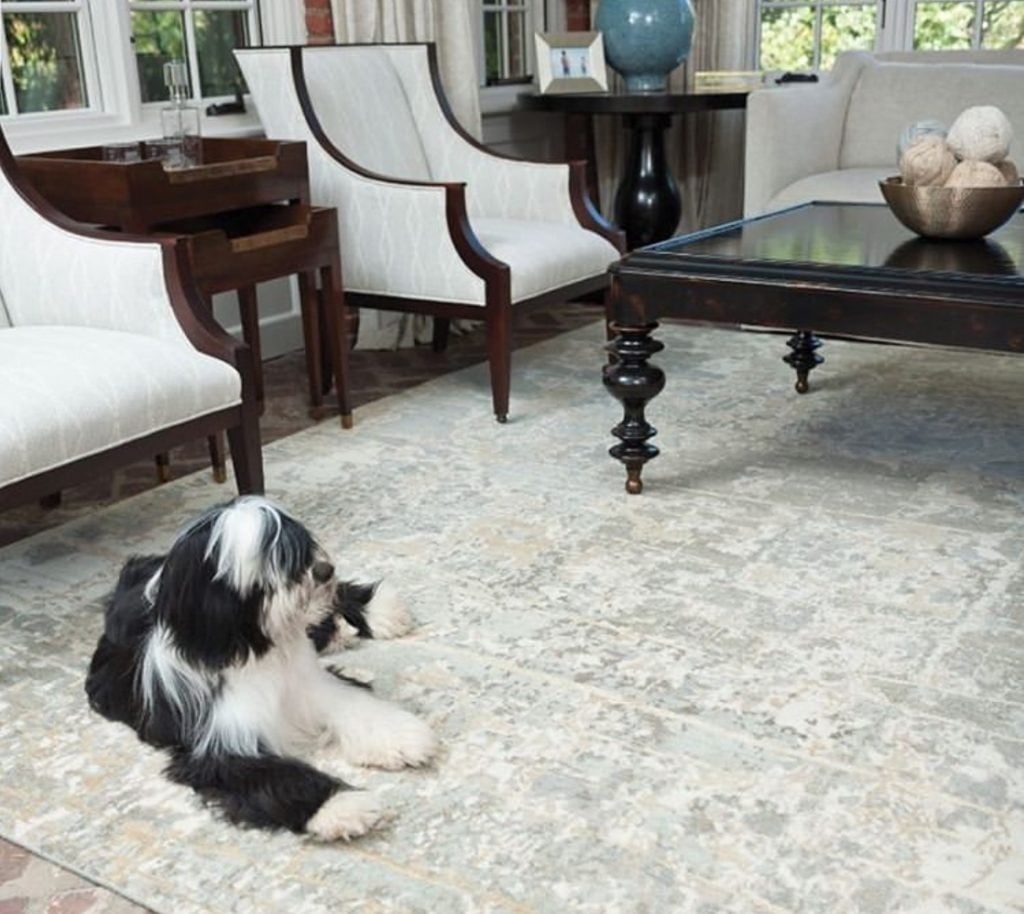 2). Know the Size you Need
Once the furniture is in place, this will naturally dictate you what size rug you need. This is a pretty easy rule, as there are classic standards that the design world follows to achieve the most visually appealing results. The mistake most commonly made is buying a rug that is too small. It looks like the room is wearing pants that are just too short – awkward looking and no one is complimenting it! For larger rooms, arranged furniture should ideally fit completely on top of the rug without feeling cramped. At the very least, the rug should be centered on the grouping. For a living room with a sofa close to a wall, the front two legs of the sofa should at least be on the rug. For a dining room, the table and chairs should fit completely on the rug. You should figure you will need 24" or so extending from the table top, to allow for pulling chairs out. It is standard to usually leave about 12" – 24" inches of bare floor showing in larger rooms. However, a rug that is too large will make the room feel smaller. It is all about achieving the proper scale.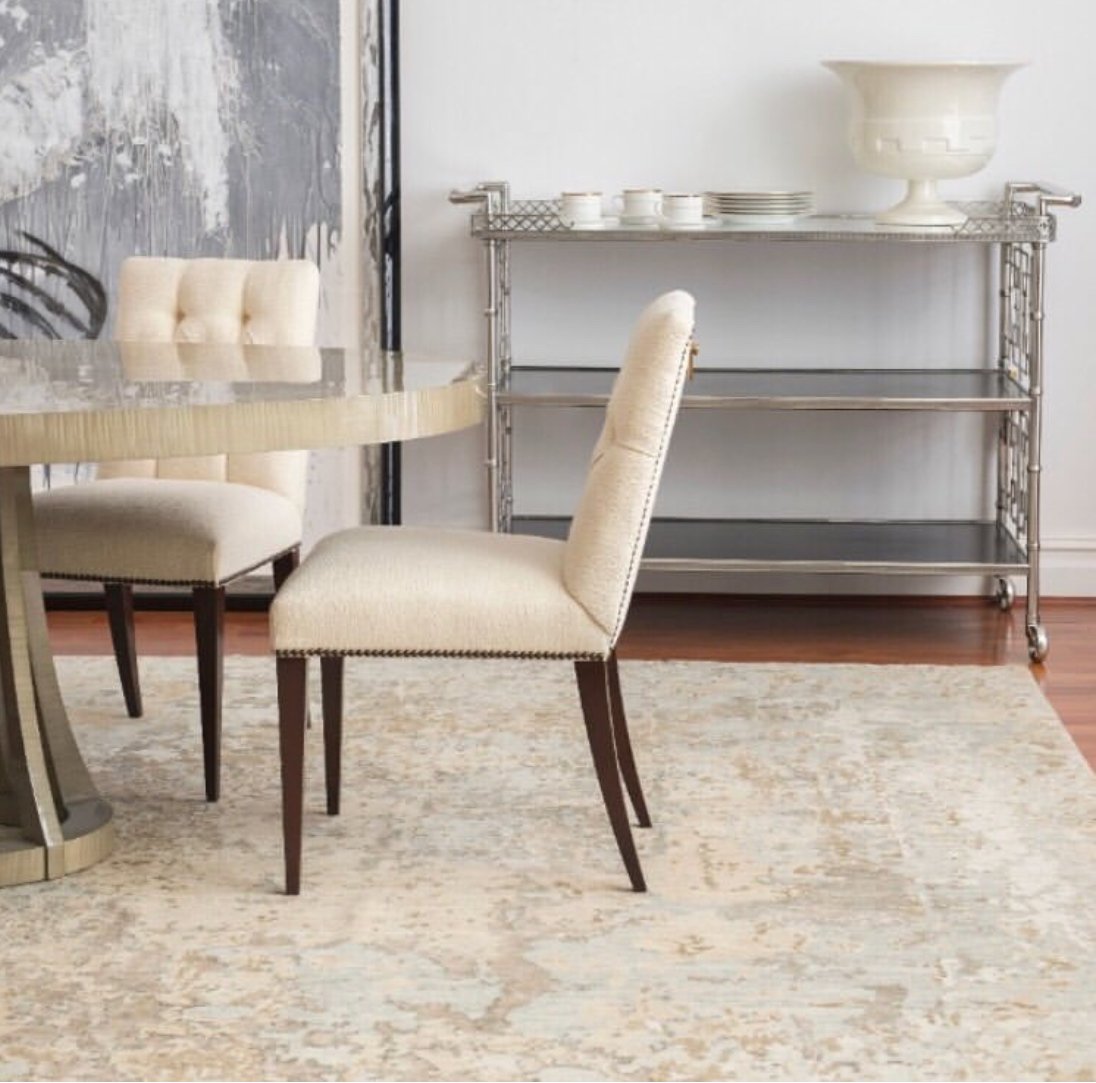 3). Consider the Rug's Purpose
Ahhh, never has a rug's purpose been more versatile than during a pandemic. The other day my friend was joking with me that she had really come to appreciate her antique rugs because they have really served a variety of roles over the last 8 weeks: workout mat, kids play area, Zoom boardroom meeting space. We are hunkering down and really LIVING in our rooms. Our rugs are the everyday support we have come to count on without even noticing. Is the area where you will be putting your rug purely decorative? Or the room you congregate every day? If it's the place you congregate, now is the time you want something soft and soothing, yet durable and long lasting. You want the advice of an expert to get a great rug at a good price. It is worth educating yourself on the benefits a good handmade rug, given how long it will last, and how many comfortable days and nights it will serve you.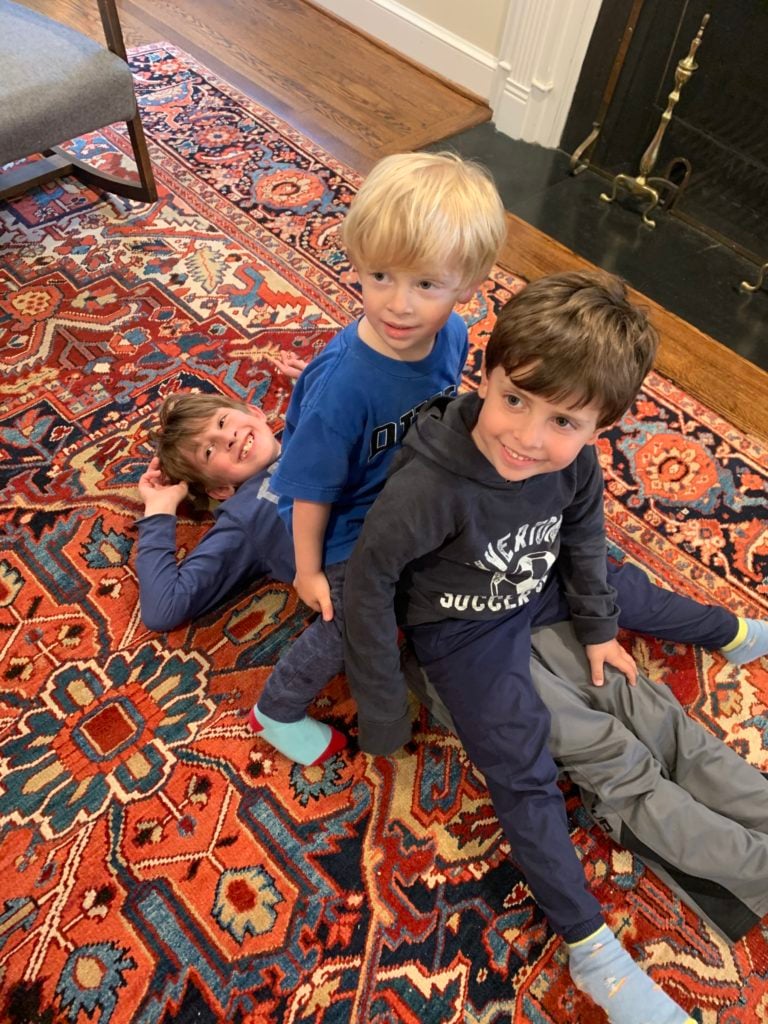 4). Pick the Best Style to Suit You
This is the fun part for most people (however, I find the layout part to be extremely fun!) As I have said in the past, the rug is the first thing you notice when you walk into a room. It gives you an opportunity to really infuse some personality into a space. If your upholstery is comprised of mostly solid colors/patterns, go for a rug with pattern. A vibrant antique Heriz rug, or a lush modern Tibetan rug are both true show stoppers. Are you planning on downsizing in two years? Pick a rug with some versatility that can travel with some of your furniture, and adapt to a smaller floor plan. Do you gravitate towards more Classic styles? Bohemian? Modern? Formal? Conversations about style are really my favorite topic with our clients. I feel our conversations help to get your creative juices focused in ways you don't see when contemplating it by yourself, making the task at hand that much easier.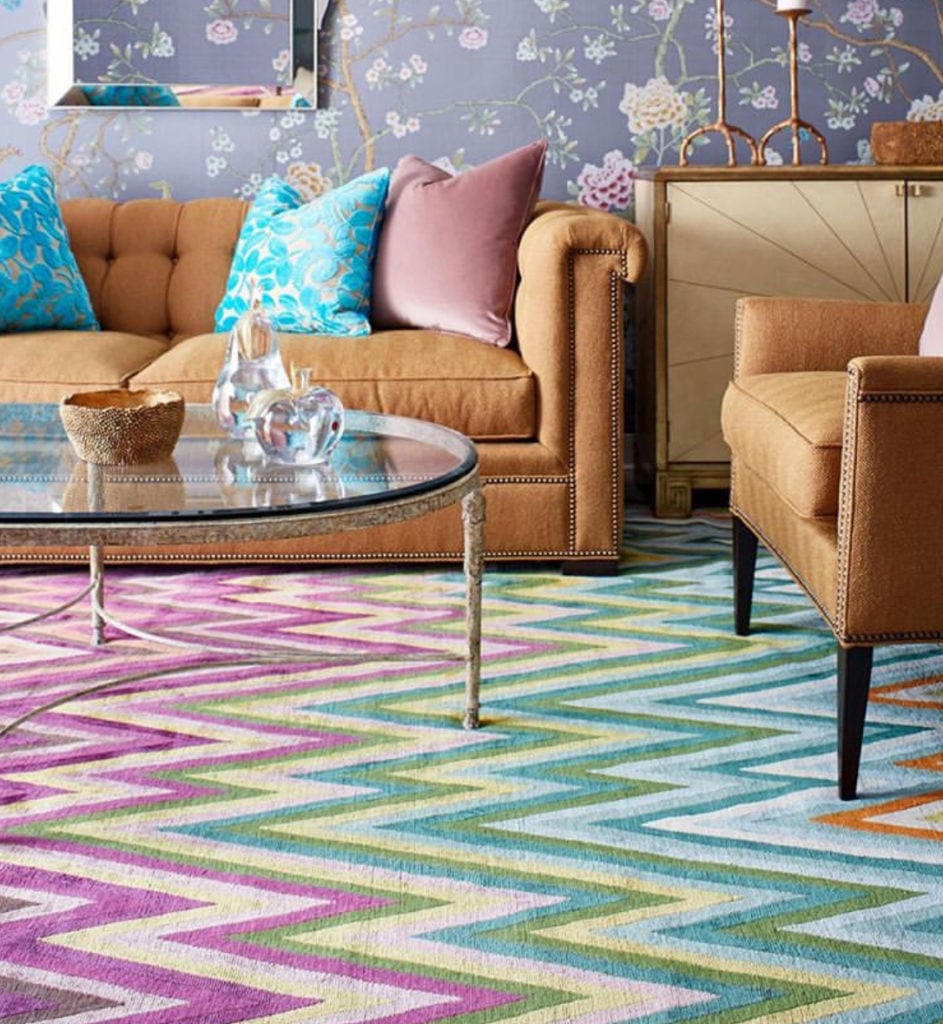 As with everything these days, there are hacks to work around design challenges, and rules are always made to be broken. These are tips to help make the decision process easier if you are starting at the beginning. My best advice is always going to be, if you see a rug you love, BUY IT. You will never regret buying something you absolutely fall in love with.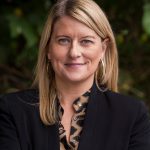 Heather Haas
Senior Designer, Director of Rug Sales
443-470-1423
Hhaas@alexcooper.com