Alex Cooper Auctioneers is pleased to offer the first of many auctions featuring the estate of Linda McRae Noe Laine, a noted philanthropist who had many diverse passions and interests. A native of Monroe, Louisiana, Mrs. Laine was the daughter of James Albert Noe, Sr., who served as governor of Louisiana in 1936.
| | | |
| --- | --- | --- |
| | | |
| Lot 3015: Russian Silver Gilt & Enameled Chalice | Lot 3088: Minton Majolica Figural Grape Dish | Lot 3144: Chinese Export Lacquer & Wood Sewing Stand |

Mrs. Laine had a deep interest in Ancient Near Eastern archaeology, Biblical studies and modern Chinese government. Her interest in different faith traditions and culture influenced her international travels to Iraq, Sri Lanka, China, Israel, India and Japan. Combining her love of culture with her interest in philanthropy, she contributed to several charitable projects and endowments including the renovation of Westminster Abbey, an annual lecture at the British Museum on the topic of religious traditions on the Middle East, and a professorship in the Government Department at Harvard University titled the "Governor James Albert Noe and Linda Noe Laine Professor of China in World Affairs."
| | | |
| --- | --- | --- |
| | | |
| Lot 3037: A Bill Blass Dark Brown Mink Coat | Lot 3034: A White Fox Fur Coat | Lot 3036: A Frederica Autumn Haze Mink Coat |
Mrs. Laine held scholarly interests in the flow of ideas and artistic expressions from Central Asia to the West through historical trade routes, migration and military travels. The mixing of cultures influenced her taste and collection. She particularly treasured hand-made crafts and objects. She admired the technical skill, artistry and vision of craftspeople and held a fine appreciation of raw materials such as metals, wood and stone.
She held her friendship with Major General Claire Lee Chennault in high esteem and made the acquaintance of many notable individuals during her travels and philanthropic endeavors including His Holiness the 14th Dalai Lama, Chiang Kai-shek and Queen Elizabeth II.
| | | |
| --- | --- | --- |
| | | |
| Lot 3000: A 1989 Sunrunner "Weekender" 292 UTRA | Lot 3001: A 1983 Mercedes-Benz Red 380 SEL | |
Mrs. Laine collected across her broad interests, furnishing several residences during her lifetime, including most recently Lake Tahoe, Nevada and Washington, DC. Her tastes were eclectic and provide an insight to her captivating personality and thought-provoking awareness of the world.
Click here for bidding and complete auction listings. The auction will take place Friday, August 28th at noon.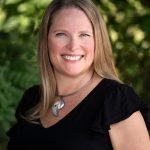 Lisa Jones
Director of Silver and Decorative Arts
Lisa@alexcooper.com